La une est à vous :
(Fr-October 1990) :
RSH Hampton Court Palace Flower Show tickets to win

(UK-Sunday 20th April 2014) :
Kim Wilde regularly attends the RSH Chelsea Flower Show which will take place this year between Tuesday 8th and Sunday 13th July 2014 and if you wish to attend it too, there is a chance for you to win tickets with
The Kim Wilde Request Show
. As far as it is concerned, Kim Wilde left on magic 105.4 Facebook page this very beautiful selfie with the following message :
The Kim Wilde Request Show (UK-Sunday 20th April 2014) :
Happy Easter !!
Today, Kim Wilde posted this nice photo of her (see above) and the following message : "Morning! Ohh! Hope I can get through your requests, in between nibbling on my GIANT chocolate bunny! What are your plans for today?
Why not get a request into me at www.magic.co.uk/kimwilde Happy Easter!
Kim. X ".
Kim started her programme with
I'm yours
by Jason Mraz and later played various songs like
Patience
by Take That,
Hold the line 
by Toto,
Chasing cars
by Snow Patrol,
A kind of magic
by Queen,
Magic
by Coldplay…   Not forgetting
You can call me Al
by Paul Simon requested by
The amazing Spiderman
celebrities Andrew Garfield and Emma Stone.
Kim's special choice of the week was Patrice rushen
Forget me nots
:
Don't forget to let Kim know what you would like to hear and why for the next Kim Wilde Request Show by filling this form :
Die Kim Wilde 80er Show (Donau 3 FM)(Ger-Wednesday 16th April 2014) :

Listen to the Kim Wilde 80′s Show everyday from Monday to Thursday on German Radio Donau 3 FM between 19h00 and 20h00.

Today, Kim Wilde presented her 80′s radio programme on German radio Donau 3 FM. Her playlist for today was : 1)Two hearts by Phil Colins-2)Sweet sixteen by Billy Idol-3)Moonlight Shadow by Mike Olfield-4)Uptown Girl by Billy Joel-5)Typical Male by Tina Turner-6)Wanted dead or alive by Bon Jovi-7)Red Red Wine by UB40-8)Always on my mind by Pet Shop Boys-9)Born in The USA by Bruce Springsteen-10)Fame by Irene Cara-11)Oh Yeah by Roxy Music-12)Don't get me wrong by The Pretenders-13)Englishman in New York by Sting-14)Axel F by Harold Faltermeyer. At the end of her 80′s Show Kim gave a taste of the songs she would play on the next Show.
If you missed the Kim Wilde 80′s Show listen to the Donau 3 FM brodcast here :


Happy Birthday Marty Wilde !! (UK-Tuesday 15th April 2014) :

It's Marty Wilde's 75th birthday today !! So, Happy Birthday Marty Wilde !!
Kim Wilde's father Marty Wilde has been on Tour with the Wildcats througout the UK since January 2014. Don't miss a chance to see Marty Wilde live on stage, one of the only performing Rock'n'Roll pioneers in the world today. Please check regularly dates here and don't forget to visit his official website for further dates : martywilde.com
Marty began his career in 1957 and was one of the first British singers to play a leading part in those early formative, and groundbreaking Rock'n'Roll years.  With his many hits and a host of wonderful songs from that era, Marty and his fabulous band the Wildcats, take you back through some of the most exciting musical times this country has ever experienced. Go and see Marty Wilde live !
 Jukebox Heroes :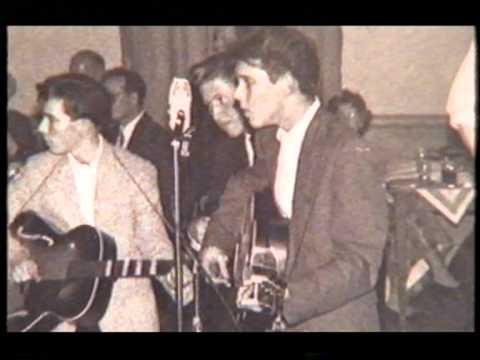 Waste Not Want Not (Uk-Saturday 12th April 2014) :

Kim Wilde kindly appeared at the opening of the new site for "Waste Not Want Not", a Hertfordshire charity organization with Kim as patron. Kim Wilde performed you keep me hangin'on and I've got you under my skin with her husband Hal Fowler accompagnied by the BSV Jazz Band.
Information about "Waste Not Want Not" : wastenotwantnot.org.uk
former article : hertfordshirelife.co.uk
The Kim Wilde 80′s Show in Norway (Nor-Friday 11th April 2014) :
Fans in Norway were able to listen to the kim Wilde 80′s Show on Radio Norge tonight for the first time. After its brodcast on German RPR1 during the week, it will be then repeated every Friday and Saturday between 20h00 and 22h00 on Norvegian Radio Norge. Listen to it live here : radionorge
An article about it : ba.no
Kim Wilde's playlist for her first 80′s Show brodcast on Radio Norge was : First part : 1)Bad by Michael Jackson-2)Twist in my sobriety by Tanita Tikaram-3)It's a sin by The Pet Shop Boys-4)What's love got to do with it by Tina Turner-5)Maneater by Daryl Hall & John Oates-6)The lady in red by Chris de Burgh-7)The sun always shines on TV by a-ha-8)One moment in time by Whitney Houston-9)You got it by Roy Orbisson -10)In the army now by Status Quo-11)Islands in the stream by Kenny Rogers & Dolly Parton-12)Man in motion (St. Elmo's Fire) by John Parr. Then after a break, the playlist for the second part was :
13)Nothing's gonna stop us now by Starship-14)Walk in the park by Man without Hats-15)Careless Whispers by George Michael-16)Give it up by KC & Sunshine Band-17)It's my life by Talk Talk-18)Luka by Suzanne Vega-19)I've been waiting for a girl like you by Foreigner-20)Thorn in my side by Eurythmics-21)Do you really want to hurt me by Culture Club-22)People are people by Depeche Mode-23)Words by FR David-24)Jump by Van Halen-25)We are the world by USA for Africa. If you missed it listen to it here :


Kim Wilde at CEEQA 2014 Award (Poland-Tuesday 9th April 2014) :
(photos by CEEQA / JAKUBINA)
Kim Wilde was the headline of the CEEQA 2014 Awards this year at the Soho Factory in Warsaw (Poland) on Tuesday 8th April 2014. The entertainment at this year's gala was spearheaded by legendary entertainer Kim Wilde with a special show on the last leg of her 2014 European tour, an acoustic set with her touring band. More information here : ceeqa.com/2014
Kim Wilde with her brother Ricky and musicians Neil Jones (guitars) & Jonathan Atkinson (drums) played an accoustic set :  1)You keep me hangin' on-2)Chequered love-3)Cambodia-4)I'll stand by you-5)If I can't have you-6)Anyplace anywhere anytime-7)You came-8)A little respect-9)Forever young-10)Kids in America.