The Daily mail

(UK-Friday 5th May 2017) :
ROCKER MARTY WILDE MADE MBE
Reginald Smith, better known by his stage name Marty Wilde, 78, was made a Member of the British Empire for his services to popular music.The rocker, who rose to fame in the 1950s, was joined at the service by his wife Joyce and their daughters Roxanne and Kim, who are also musicians.

Rock and roll icon: Singer songwriter Marty Wilde with his daughter Kim Wilde, 56


Distinguished: The 78-year-old bowed as he was made an MBE by the Queen today
James Jones, the former bishop of Liverpool, was knighted for his work with the families of the Hillsborough victims.
Olympic gold medallists Matthew Langridge, Constantine Louloudis and George Nash will also receive MBEs for services to rowing after their success in the Rio games.
And the Times political cartoonist Peter Brookes, 73, received a CBE for services to the media.
Marty Wilde
Dapper: The 1950s rocker, right with daughter Kim, looked smart in a suit and red tie
Dapper: The 1950s rocker, right with daughter Kim, looked smart in a suit and red tie
Family: The singer with wife Joyce and daughters Roxanne and Kim Wilde, far right
Read more: http://www.dailymail.co.uk/femail/article-4476746/Anna-Wintour-Dame-Buckingham-Palace.html#ixzz4gGwXIADZ
Follow us: @MailOnline on Twitter | DailyMail on Facebook
The Guardian

(UK-Monday 30th January 2017) :
Kim Wilde: how we made

Kids in America
'It sold so fast, the people in charge of the charts thought it was a scam'
'The studio we recorded it in was full of reptiles' … Kim Wilde in 1981. Photograph: Ullstein Bild/Getty Images
Kim Wilde, singer My brother Ricky hated school and left at the age of 17. He started writing songs and trying his luck with record companies. He was bowled over by the charismatic Mickie Most at RAK Records and took me along to meet him. I wore my best black-and-red punky trousers and had newly acquired blond hair which, according to one teacher, was the most creative thing I'd done at art school.Mickie noticed me straight away. He asked Ricky: "Does your sister sing?" Suddenly, Ricky was being asked to write songs for me. He wrote the tune for

Kids in America

with my dad [the singer Marty Wilde ] doing the lyrics. Ricky came up with the melody on a Wasp synth, a little black and yellow thing that made a bloody irritating noise if you were an older sister in the bedroom next door.
We recorded it in a studio in Hertfordshire owned by prog rock band the Enid. It was full of reptiles and other slithery things. The finished song sounded really exciting, but took a year to get released, during which time I worked in a local pub, wondering what was going to happen. When

Kids in America

finally came out, it sold so fast the people who regulate the charts thought it was a scam. It sold 60,000 copies a day and was only kept off No 1 by Shakin'Stevens.
Marty Wilde, lyricist
I'd seen this TV show about teenagers in America, which frightened the life out of me. It was like an X-rated movie. They didn't seem to have any heart. I thought: "My God, what are they going to grow into?" It was probably how the older generation had looked on me and all the other early rock'n'rollers.
The lyrics tell the story of these kids' lives: "Kind hearts don't make a new story, kind hearts don't grab any glory." A lyricist's job is a bit like a screenwriter's: you're painting pictures with words. So I imagined the girl "looking out a dirty old window" but I wanted her to be the person telling the guy what to do.
When we recorded the song, we added the sound of guys drilling the road, cars going past, all sorts of urban noises. When I heard it through some big speakers, it sounded really good. I said to Mickie: "Is it going to be a hit?" He just said: "Don't worry about it."
I crossed my fingers and hoped it would make the Top 50. When the video appeared on Top of the Pops, there was Kim with long blond hair. I couldn't believe it was my daughter, this girl I used to see lounging around the house. Her face could have launched a thousand ships. I just said: "Wow. Game, set and match."
Kim Wilde will play live in the UK later this year. Marty Wilde is touring the UK until November.
As Hertfordshire kids who grew up with Saturday Night Fever, we always imagined American teenagers were having a much better time: going to drive-ins, eating hamburgers, wearing fabulous clothes, snogging really cool kids. The song worked because everyone had the same fantasy.
Four years ago, Ricky and I were coming back on the train after the Magic FM Christmas party. They had all these exotic cocktails, so we'd stayed much longer than we planned. I'd acquired a pair of antlers and, since Rick had his guitar, I said: "Come on, let's have a sing-song." A passenger filmed us so there's this footage of me on YouTube, extremely squiffy, wearing antlers and singing Kids in America. To my amazement, it went viral.
Marty Wilde Daily Mail Interview

(UK-Saturday 26th November 2016) :
My haven: Marty Wilde, 77, in his den at his Hertfordshire home
(by Richard Barber for Weekend Magazine)
The legendary singer and Kim Wilde's father discusses his house 
He's lived there with his wife Joyce for 47 years
He has four children and has photos of them in the den

Marty surrounded by some of his favourite memorabilia in his Hertfordshire home
1 KIM'S BIG DAY
My wife Joyce and I have lived here for 47 years, and I keep all my memorabilia and my family keepsakes here in my den. I'm an only child – my mum Jessie was advised not to have another baby because of her weak heart – but Joyce and I have four who mean the world to us. Three are musicians: Kim, of course, Ricky, who's a producer, and Roxanne, who's a backing singer, while Marty Jr is a landscape gardener. This photo shows my proudest moment, walking Kim down the aisle in 1996.
2 THE JET SET
I've loved aeroplanes ever since I used to visit the Farnborough Airshow in the 50s and I particularly like jets – I find the power incredibly exciting. I have lots of books on the subject and I collect model aircraft. This particular jet is a Convair F-102 Delta Dagger that I found on eBay, but I also buy from model shops. I'll never forget my first flight: it was in a Vickers Viscount to Germany where I was performing. I was in my twenties then and it's as vivid now as if it was yesterday.
3 HUGE HONOUR
This limited-edition guitar was a gift from the Buddy Holly Educational Foundation, which is run by his widow Maria Elena to nurture budding musical talent. It's a replica of Buddy's Gibson
J-45, and one of the frets is actually from Buddy's original guitar. The foundation has given more than 20 of these out for lifetime achievement, and I'm in good company. In America Bob Dylan and Dolly Parton have one, here Mick Jagger, Keith Richards and Pete Townshend have them.
4 SPACE ODDITY
I've never found a religion that chimes with my beliefs – I certainly don't see someone sitting on a big chair looking down on me and listening to what I'm saying. What I see is an infinitely larger universe that's impossible to comprehend. This meteorite – a piece of solid iron from outer space that I bought at an airshow – was discovered by the Spanish in Argentina in the 16th century, and every time I pick it up it reinforces to me that we're just tiny specks in the vast scheme of things.
5 PRICELESS !
Like lots of little boys I had a collection of Dinky toys, but this Vauxhall Vanguard is the only one to survive
the moves my family made over the years. My mother, bless her, had kept a load of my memorabilia, something I didn't know until she died in the 1980s. We were always quite poor when I was growing up so Mum didn't leave me lots of money, but she did leave me something priceless: a box full of posters from my shows, various old press cuttings – and this little Dinky toy.
6 BOX OF TRICKS
This AMI 200 jukebox was a birthday present from Joyce in 1957 and it's become very valuable, almost a museum piece. Every so often it gets dusted down – a bit like me – and I'll put a record on. The one on the deck at the moment is Elvis Presley's first single That's All Right, which I bought from a collector. There must be 200 discs on the jukebox and I have a further 20,000 songs on my computer, all from the 50s and early 60s. But then I've always said music is my drug of choice.
The music.com.au Interview

(Australia-Tuesday 18th October 2016) :
Driven Wilde By '80s Nostalgia
Kim Wilde
Pop diva Kim Wilde chats with Cyclone about receiving flowers and champagne from David Bowie, her musical family and feeling the pull of '80s nostalgia.
Those who caught '80s New Wave starlet Kim Wilde on 2013′s Australian tour with Nik Kershaw were wowed by her powerful performance – the Brit worthy of the title 'pop diva'. "A lot of it's to do with the fact that I have done an awful lot of live work in the last ten, 15 years – more in the last ten, 15 years than I did during the '80s, that's for sure," Wilde admits. "The '80s was a really great time for miming on shows like Top Of The Pops!"
"A couple of times he'd just pop his head in, wish me luck for the show."
The London native opened for her hero David Bowie on 1990s hits-based Sound + Vision Tour, recalling him as surprisingly personable (she'd previously supported a remote Michael Jackson). "A couple of times he'd just pop his head in, wish me luck for the show," Wilde shares. "When I arrived, the first gig, there was a lovely bunch of flowers and a bottle of champagne. I know obviously his PA had done stuff like that, but it was nice. It didn't have to happen – and you know that he would have made sure it did. So, yeah, very down-to-earth, lovely bloke."
Wilde will return here in November, this time co-headlining with Howard Jones – the pair "a class act". She is considering a Bowie tribute, having recorded Kooks for 2011′s covers album Snapshots as a duet with her husband Hal Fowler, a music theatre actor. "It might be something I could do with Howard!"
The daughter of '50s rocker Marty Wilde (born Reginald Smith), Kim's career was launched by accident. Younger brother Ricky Wilde, a former teenybop star, cut demos with her on backing vocals – attracting the attention of RAK Records boss Mickie Most. With Marty's help, Ricky wrote Kim's Blondie-esque breakthrough Kids In America. Ricky became Kim's chief writer, producer and collaborator – the 'Wildes' now a pop dynasty. Though remembered as a singles artist, Wilde was trailblazing – the synthwave Cambodia, View From A Bridge and Child Come Away still sound cutting-edge today. She attributes this electronic experimentation to Ricky – "a massive fan" of The Human League, Gary Numan and Kraftwerk. Nonetheless, Wilde's biggest success came with her hi-NRG take on The Supremes' You Keep Me Hangin' On – a US #1.
The American Rick Nowels, Lana Del Rey's future cohort, orchestrated what would be Wilde's final original hit – 1992′s guitary Love Is Holy. "He's an incredible talent," Wilde enthuses. "I've never met anyone with quite so much energy." Wilde staged another reinvention with 1995′s swingbeat album Now & Forever – only it floundered. She quit music to raise a family, re-emerging as a (celebrity) gardener. But Wilde was eventually lured back into music by surging '80s nostalgia. She last put out a quirky festive album, Wilde Winter Songbook, featuring both a remake of Fleet Foxes' White Winter Hymnal and Rick Astley cameoing on Winter Wonderland. "I was very inspired by Tracey Thorn from Everything But The Girl," Wilde says. "She did an album [Tinsel And Lights] that was Christmas-inspired and she made it her own. She didn't go down any obvious roads. I felt inspired to do the same."
Wilde is working on a record for 2017. "I'm really proud and really excited about it! I think anyone who is into what I do, and has been, will love this album. I've got great hopes for how it's going to get received."
On The Spot Interview

(Australia-Thursday 7th July 2016) :
Kim Wilde has sold 10 million albums and 20 million singles and is the most successful female UK artist of the 80s. Her girl-next-door-meets-glam appeal, combined with a slew of highly charting hits, have firmly cemented her reputation as one of the most popular female artists of our time. Mega-hits, including Kids in America, You Keep Me Hangin' On, If I Can't Have You, Cambodia, View From a Bridge, You Came, and Chequered Love have enjoyed high radio rotation and established a massive fan base for this immensely likeable, down-to-earth songstress. 2013 saw Wilde head down under with Nik Kershaw for a wildly successful tour, and this year, fans can look forward to her playing a set of dates with none other than keyboard whiz and 80s icon, Howard Jones. Thanks to our good friend, John Howarth of Bullet Proof, we recently got to have a chat with the blonde bombshell, (whom the French have fittingly dubbed the Brigitte Bardot of pop) about life, music, family, performing, and what we can expect from her 2016 Oz tour!SR: Hi Kim – Thanks for your time today. We really appreciate it.KW: Hello? Can you hear me?SR: Yes, we must have a bad line. KW: Sorry, my ears are going funny. It's that rock 'n' roll lifestyle of mine.(Both laugh)SR: Mm, and the fact that you've just done a million interviews this week.KW: Well, it's amazing how many different ways you can come up with an answer to keep things interesting. I will do my very best.(Both laugh)SR: You're coming down with Howard Jones to play a set of dates this November. How did that first come about and were you and Howard friends, back in the day?KW: Well, back in the day I don't remember bumping into Howard hardly at all. But we know each other very well now. The last decade has been, I think, more eighties than the eighties were. And we've done more gigs during that time and spent more time together. I was in Australia a couple of years ago – in 2013 – with Nik Kershaw. That tour went so well and when I got back, I said, 'We've really got to go back there. Australia is just loving this eighties stuff and loving what we do.' Now's a good time, I think. It's been a few years since we were there last and Howard's got some great tunes to sing for everyone. I think the combination of him and me and the combination of songs that we have together will create a really fabulous evening for everyone and be very uplifting and fun. You know, I think this poor old world needs a bit more of that stuff in it.SR: What is your favourite song to perform?KW: Ah, it depends really. I mean, it does change. I mean, recently, for instance, there's a band called The Shields who have done a sort of acoustic, folky version, believe it or not, of Chequered Love. And my brother and I, who wrote that song, have been doing their version of that song in our set, as well as the rocky version. And, at the moment, that's the song I'm enjoying the most to sing – I guess because it's a fresh approach to a song I've lived with all my life. But I mean, Kids in America of course has the most incredible impact on an audience – it never fails.SR: Speaking of family, your son, Harry, is in a band. What advice did you give him about the industry and are you aligned in your thinking, creatively?KW: Yeah, his band's called KEID. He's progressed into a very accomplished musician. You know, he buys a lot of vinyl and he's into a lot of retro music. He's someone to watch, for sure, Harry Fowler. And our daughter, Rose, is 16 and she's a singer/songwriter. So music's really a massive part of their existence and inspires them massively.SR: Your own parents were in the industry. What was it like growing up in a musical household?KW: It was fantastic! Just fantastic! You know, just having all these fantastic albums playing all the time: everything from Tchaikovsky to Elvis Presley…a bit of Pet Sounds from the Beach Boys thrown in…and some Joni Mitchell…some Simon and Garfunkel…and of course, all The Beatles' stuff and all The Beatles' solo stuff. Oh, and a lot of stuff from America. It was fantastic. It gave me ears and an appetite for great music. And of course, we had Top of the Pops and an amazing pop culture in the UK in the sixties, of course, and the seventies. I grew up in both of those decades. So, you know, there was just an onslaught of amazing music all around. There were so many different styles and they all kind of fermented and created me and the way I wanted to present my version of pop music.SR: You've mentioned Joni Mitchell and Debbie Harry as influences in the past. When you were starting out, who else did you look to for inspiration and what were the beginnings of your own stage persona when you were very young?KW: Yeah, it was kind of trick because I'd just left art college. I loved Debbie Harry, I loved Chrissie Hynde…I mean, I loved Joni Mitchell and Stevie Wonder. I loved The Clash and I loved the Sex Pistols and I loved ABBA. So, I was in a bit of a confused place because my appreciation for music was so eclectic, which, in the fullness of time, became a real asset. But as a young woman, it was hard to know how I could place myself. In a way, I was very lucky because my brother and my dad came up with a song called Kids in America which helped put me on a path. And, although sometimes that path felt a little bit narrow, I did have the sense that one day I could make my own way on that path and branch out and become a writer and a performer. I knew that I'd been given a path and that I could make it my own, in time, which I did.
SR: You are the most charted female British artist of the 80s and have had I think 25 singles on the UK charts alone. Does that ever really sink in and how aware were you of your fame in other parts of the world at that time?KW: I think it's taken years for statistics like that to sink in. At the time, they certainly didn't. I remember my boss, Mickie Most from RAK Records, would come in every day while Kids in America was going up the charts. He'd say, 'Oh, your record has sold 40,000 copies today in the UK' or '50,000 copies over the weekend'. This was going on a lot, but I was more interested in the fact that Elvis Costello had been into the studio and said how much he loved the record. So, in those days, I wasn't really interested in the hard mechanics of what my career actually meant, at certain levels. I was more interested in Elvis Costello liking my record. And in many ways, I'm still like that. I'm still a hopeless romantic about music. I'm not all that interested in facts and figures – they don't really impact on or affect how I move through my life or this music world. They don't have any impact at all. Which is good, I think. I love listening to pop music still. I love listening to all kinds of music. But facts and figures have never really done it for me.SR: Something that struck me the other day, while I was looking at your old clips is the fact that you weren't sort of over-sexualised in the way some other female artists have been, and still are. Did you ever feel pressured to go beyond a certain threshold in that regard?

KW: I don't think I did, no. I don't think I did.  I think I just sort of embraced the glamour aspects of my persona and I enjoyed them. But I never felt that I had to compromise myself at any stage during that period.

SR: What do you think when you see young women getting their kit off in videos now?

KW: Well, there are plenty of artists who don't need or want to go down that road. I mean, I'm 55 now. When I see artists looking like they're simulating sex on stage, I have a view on that. I don't much get it. But, if I talk to my 16-year-old daughter, she'll say, 'Yeah, but that's twerking, Mum! That's not sex. That's something else. It's dancing.' And I start feeling really old. And I say, 'Yeah, but don't you think that's a little bit… You know… I find that offensive.' And she'll say, 'Yeah, but Mum, you don't get it!' And I suppose that when I was young, all the stuff the Sex Pistols were doing – in a totally different way, of course – was still as offensive to a lot of people, who were older, like myself now. But I have a very open mind about how people wish to express themselves. I mean, a lot of people would say that artists like Rihanna and Miley Cyrus are owning their sexuality and that they are calling the shots. I'm sure that's how they feel, but it doesn't look that way to me sometimes. But I'm an old girl now.

(Both laugh)

SR: I saw an interview where you talked about how the best part of your life was when you weren't 'Kim Wilde', but got to create a totally different world with your family and interests aside from music. Do you see yourself in terms of 'performer Kim' and 'at-home Kim'? Is there a separation?

KW: There sort of is, but I'm not aware that there are two different people inside me. I don't feel like a Jekyll and Hyde. I don't feel that there's one person while the other person keeps quiet and vice versa. I don't feel that way. I feel that, when people see me on stage, they get to see a bit of the girl that loves being in the garden and a little bit of the mother and a little bit of the wife and a little bit of the human being who's not running around with red lipstick and blonde hair. I don't see much of a separation these days – I think there was a lot more of one when I was younger; but, I suppose I've grown into myself now. I feel more able and more confident to show all of it at the same time. That's one of the great advantages of getting older.

(Both laugh)

SR: You've talked ab

out your battle with depression and the fact that fame and fortune weren't the answer to happiness that you thought they'd be.

KW:  Yes.

SR: What did you discover about yourself during the dark days that most surprised you?

KW: I suppose that there was a light at the end of the tunnel, because for some time I didn't see one. That was a really scary time. I suppose the big question that was all over my head was 'If I have all of this success and I still feel really uncomfortable in my own skin, what's going on?' I had to do something about that, but I didn't know what to do. And that was a dark place. Then I thought, 'What does an unemployed pop star like me do? How can I be useful in the world? How can I feel comfortable in my own skin?' And, if I'm honest with you, it wasn't until I got out of the music business that I started making a move to do that. I had to start taking responsibility for myself, because I'd given a lot of my power and a lot of the responsibility of living my life over to a team of people, you know? I was working with my brother, I was working with my parents, I was working with my record company, I was working with our co-managers. I kind of got lost in all of that. So I had to kind of claw my way back to myself. It wasn't anyone's fault. It was just how fame had kind of swallowed me up.

And it wasn't really until I met my husband that I could rediscover who I could be without being 'Kim Wilde.' I became Mrs Fowler and we had two children and I became a horticulturalist; and, for me, that's when my life really started to make sense. And that's why I could get back into music, because then it really was on my terms – not just physically, but emotionally. That's why I enjoy it so much more now than I did then.

SR: It goes without saying that landscaping and horticulture must be very therapeutic. Does it also offer you the mental space to become inspired, creatively?

KW: Yeah, all the time! Nature is powerfully inspiring. It's so honest – it's so pure and beautiful. It's so effortlessly beautiful. You know, I'm looking at a gorgeous foxglove now. It's in the darkest corner of my garden. Nobody knows it's there except me, and I'm the only person who's going to have a relationship with that beautiful, exquisite, perfect plant. I don't know how anyone could fail to be moved by the simplicity and the beauty of that reality. It's just this beautiful object that's just there for me. It doesn't mind whether I'm there or not – it's still going to be beautiful and it's still going to do what it does. That just blows my mind every day. Nature is so humble and so magnificent and it gives so much. I don't know how anyone can fail to be moved by it.

SR: You've dueted with a number of people. Which musician, alive or dead, would you most love to share a stage with for one night if you could?

KW: It would probably be Todd Rundgren. He's my favourite artist of all time.

SR: What song would you perform together?

KW: Maybe Bang on the Drum. There's something really euphoric about that song, and I'd love to just be banging a drum next to him. I just love that man's songs and his voice and the joy and pain he can communicate. Of all the songwriters in the whole world, I think he is supreme.

SR: You played the highest gig in the world with Spandau Ballet a few years back for Comic Relief. What's one record you'd love to break that you haven't yet?

KW: I don't know. I got involved with it because it was Comic Relief and it was a charity thing. It's never really flicked my switch, breaking records.

SR: In that case, which super power would you choose?

KW: Oh, I'd love to fly! Oh, I'd love that!

SR: Have you ever suffered from stage fright and what do you do to prepare before performances?

KW: No, I've never had stage fright. I prepare by getting a lot of rest, drinking a lot of water, and not really interacting with anybody else. It's a whole process of internalising my energy. So, during the 24 hours before a gig, I become more and more quiet, because I am quite garrulous, as you've probably noticed. I do like having a chat and communicating and being out there amongst people. When I know I've got a gig coming up, I internalise all of that energy. When people see me for an hour and a half on stage, there's been a good 20 hours before that that takes me to that moment.

SR: Speaking of being out among people, I saw that terrific YouTube clip of you doing impromptu Tube karaoke. What did you think when you first saw it and will you do it again?

KW: Crikey. Well, we really got caught out there – my brother and I, absolutely as drunk as skunks on a train at Christmas. Yeah, I just didn't know what to think about it. Worst case scenario? I still had my husband and my kids. I just feel invincible with them, so nothing can hurt me as long as I've got them.

SR: Oh, I didn't see anything negative about it. I wish I'd been on that train!

KW: Well, luckily most people just thought it was hilarious and a lot of fun. But it was one of those things where it could've just been the end of my career.

(Both laugh)

KW: The only thing that stopped it from being completely pathetic was that I had some antlers on.

SR: Oh god, I thought it was great. Well, what can fans expect from your sets down here?

KW: Lots of great hits. Lots of songs they'll remember to bring back some great memories for them. We've got some amazing musicians, so this is serious stuff. Some really incredible musicians are going to be playing with us. So, all the musicians and music people out there are not going to be disappointed. The pop fans of the eighties aren't going to be disappointed. There's going to be some surprises for sure, and some collaboration between Howard and myself. And there'll be a lot of positive energy and a lot of love.

SR: Have you got a message we can send out to Aussie fans ahead of the tour?

KW: Oh, I just can't wait to come back. I mean, I've been coming to Australia since I was 13. There's a little corner of my heart where Australia lives at all times. I carry that great place around with me all the time. So yeah, I can't wait to come back.

Australian Tour Dates – November 2016

Wednesday 2nd November – CANBERRA, Canberra Theatre

Friday 4th November – SYDNEY, Enmore Theatre

Saturday 5th November – BRISBANE, Eatons Hil

Sunday 6th November – GOLD COAST, Jupiters

Wednesday 9th November – SYDNEY, Rooty Hill RSL

Thursday 10th November – HOBART, Wrest Point

Friday 11th November – MELBOURNE, Palais Theatre

Saturday 12th November – ADELAIDE, The Gov

Sunday 13th November – PERTH, Astor Theatre

Tickets on sale via: metropolistouring.com
AAA Backstage Interview

(Australia-Friday 1st July 2016) :
80s synth-pop queen Kim Wilde is finally coming back to Australia after three years! This time she's teaming up with the legendary Howard Jones for a few nostalgic nights dedicated to a generation of teased hair and skin-tight lycra. We caught up with the Kids In America songstress to discuss the upcoming tour, charity projects, and horticulture hobbies.What are you most looking forward to about coming to Australia? Well, I've been coming to Australia since I was 13. I first came with my dad in 1973 and I think when you travel to a country that young and impressionable, it stays with you forever. I always felt a little part of my home was in Australia. I started coming again in the 80s when my career began and went on the big shows at the time – Hey, Hey It's Saturday and stuff with Molly Meldrum, and I just kept coming back. I did a tour in the 90s and an 80s tour in the noughties, and I went backpacking in '94 which was really good fun, so I have a really strong connection with Australia.What can fans expect from your shows?It's been built as an 80s extravaganza so we're not going to let anyone down in that respect. We're going to obviously throw in all our biggest, greatest hits and a few surprise tracks – maybe interesting covers from other 80s artists. Howard and I have yet to sit down and plan what we could do together, which would be lovely. I've known Howard quite well, I've worked with him over the years and he's a beautiful human being inside and out so I'm really looking forward to being on tour with him. He's a very gentle man and he's written some superb, timeless pop records. Do you ever get sick of singing your classic hits? Back in '96 – I think that's when I got married – I actually retired for a while because at that point I had a career about 16 years old and I was really fed up with everything to do with the music business and certainly singing Kids In America, so I didn't for several years. When I started singing again I realised how much people loved that song. I just kind of fell in love with it again and I've re-recorded it over the years, but now I've got it back to how it sounded originally – very synth-led and rocky still, with a kind of punk attitude. That's what you're going to get when we come down and see you guys.How do you keep your voice in such good shape?Oh, thank you! Yeah, I mean it's a strong voice for sure and I think a lot of it is genetics. My dad's voice is still stronger than ever and he's in his late seventies now so I think that plays a part, but I do a lot of singing. It's like any muscle if it doesn't get used, so I'm always singing. Singing is such a huge part of my life, I can't imagine a day without singing at some point.Your songs have been covered by many bands over the years including the Foo Fighters and the  TV show Glee. Do you have a favourite cover?There are a couple. There's a recent one from a band called The Shields who've done a really interesting, laid-back version of Chequered Love. My brother, who wrote that song together with my dad, and I have started doing the version this band has been doing, which has been really fun. It's a spin off, taking a pop-rock record down to an acoustic vocal-led rendition. It's crazy but it really works. Then recently I joined a thrash metal band called Lawnmower Deth who were playing at the Download Festival, and we did their version of Kids In America which was very fast, very punky, and mad. I really loved doing it, so yeah, it's from one extreme to the other – thrash metal to quiet acoustic. Astonishing!What other projects are you currently working on? We've virtually finished recording a new album which we've been working on over the last couple of years and we're over the moon about. At the moment we're talking shop with various record companies… I imagine at this point it won't surface until the very beginning of next year now but I'm very excited about it!Looking forward to hearing it! Is it the same genre of music? Yep, it is. It's quite 80s-influenced pop-rock, and it's not a million miles from what you can imagine a Kim Wilde record to be.I recently read an article about your love for horticulture. How did the interest first come about? We moved from London to the countryside when I was very young and the difference was so dramatic and it had a big impact on me. I went from London to the countryside where people were growing vegetables and flowers and there was a lot of natural beauty everywhere. I absolutely fell in love with it as a child. Then when I got married and we were going to have our own children, I wanted that to be a big part of their life too. When I went back to the countryside I started growing lots of plants and studied at a local college for a while. I just got immersed in it. I ended up writing books and got involved in competitions and doing TV. It just became a massive part of my life. Now it's more on the down low. I work with local horticultural projects, but music has taken over. Music is on the front-burner again, but I have both of them. They compliment each other.Do you have a horticulture specialty? I love knowing as much as I can about different kinds of plants. I'm very interested in acquiring knowledge about more plants and how they do well. I love working with shrubs and herbaceous perennials and I love the design aspects of it. I'm an old art student, so for me working with plants is just a different way of working with paints and drawing and composition. It's a very creative process for me to garden. I've had a go at growing vegetables over the years but normally the slugs get into it before I have a chance to eat anything.You've been a part of several charities including Thrive, Waste Not and a Breast Cancer fund. How did you get involved in those charities?Thrive and Waste Not are projects that work for people and plants and I've always felt there was a lot of healing to be done there. It's very therapeutic being outside, especially for people with mental health issues and people who've found themselves in difficult situations, or people who are just lonely and need some company. You're never alone when you're working with plants. I mean, I talk to plants quite often and I don't feel like I'm working with inanimate objects like a can of baked beans. When you're working with a plant, it's a part of this earth the same way we are, so I really believe in the therapeutic benefits of people working with plants. Thrive does that nationwide while Waste Not does that locally, and I volunteer there regularly. I'm a big part of that project here at home.Breast cancer has infected members of my family and I'm raising money for a local unit, which screens women locally. I like to do things I can see the results of and stuff that doesn't get swallowed up by bigger charities. I do give to big charities too, but I'm more interested in working with projects where I can see where my effort is going.What is essentially the heart of your music?I was brought up on music as a small child and it was the one thing I responded to most powerfully even as a three or four year old and that's never changed. I think music has a great capacity to unite people in a way that most things fail at doing especially religion. It's a great leveller. Music is one place where everyone can come together and unite humanity and it's inspiring and fun. It reminds you what it's like to be alive a lot of the time and so for me that's never gone away. It makes me feel the most alive I can feel!

Catch Kim Wilde on her Australian tour in November with Howard Jones ! 
Music Injection

(Australia-Monday 27th June 2016) :
Jen finds out Kim Wilde's best memories of Australia and chats about her Australian tour with Howard Jones in November.
Posted on June 27, 2016 in Interviews, Uncategorized // 0 Comments
Get ready for a double dose of the 1980's smash hits as two of the era's biggest icons, KIM WILDE & HOWARD JONES, return to Australia for a co-headlining tour. thanks to www.metropolistouring.com and David Roy Williams.
Mention KIM WILDE and people's eyes light up. The blonde singer with the siren voice and girl-next-door appeal is one of pop music's most dazzling stars. The French consider her the "Brigitte Bardot of Rock"; German fans still revere her as the sexiest glamour girl to come out of the 80s and in Australia she has always been very close to our hearts having charted three number one mega-hits – 'Kids In America', 'You Keep Me Hangin' On' and 'If I Can't Have You' as well as another 6 Top 40 hits including 'Cambodia', 'You Came', 'View From A Bridge', and 'Chequered Love'. To put her amazing career in perspective she has sold 10 million albums and 20 million singles and is the most successful British female artist of the 80's! Despite being broadcast on Australian shores on MORE Digital with 'The Kim Wilde '80s Show' this will be Kim's first performances on Australian shores in almost three years.
Hi Kim, Such a pleasure to have a chat with you, I was a teen in the 80's so I lived those fun and crazy times!
Yeah it was a decade that never really wants to go away and it just holds a lot of happy and affectionate memories for so many people. It is amazing, if anything I think the 80's is bigger now than there were in the 80s!
Yes I agree!
It is crazy!
It was just such a great time, for example what people wore was indeed crazy.
There was some pretty sharp styling pointers at that time, especially with haircuts, big hair of course. There are lots of photographs of me with big hair that makes me really cringe. I used to cut my hair myself initially and then after I made a few quid, after I had a few hits I spent lots of money on my hair and you can see the progression from out-of-the-box color to spending several hundred pounds at a hairdresser color. crikey there are so many pictures floating around but I wish were not floating around!
So many times,  I initially came over with my dad when I was about 13, in 1973 and the last time I was there was a tour with Nik Kershaw in 2013 and we toured all over Australia. And I've been several times before, in '94 I did a greatest hits tour and I was there a lot in the 80s of course, I did a lot of promotion.
Yes I watched a few countdown clips and I was going through them to find out how many times you had been here, but I gave up because there were so many times.
Exactly, it is many times and back in '94, I say goodbye to all the bands at the airport and I say goodbye to them and I  went off with a rucksack and my mate and we went to various places around Australia. We had a great time on this occasion.
Do you have any time after this tour to have a break?
Lots of things have changed since '94, two years later I got married and had kids so I need to be here. The idea about going for my own does not have the same appeal now. It will still be lovely to be there and  I am sure that we will see lots.
I know it is a long way off now, November seems a longtime away but do you think that you will play all your hits due to the fact that we can all relate to different things that happened to us when those songs came out?
Definitely, for me a lot of the songs that Howard will be singing is the soundtrack of my life back in the 80s. They bring back lots of fantastic feelings and memories. It is lovely to be reminded how you felt 30 years ago. Nothing can do that quite like music, is very powerful bringing back that kind of special moments. I don't think anything can do quite as beautifully as music. So yes I will be trotting through my greatest hits and throwing in a few surprises and doing some covers of the songs that I just love from the 80s and then we'll see where it takes us.
I was 11 when Kids in America came out and I remember being amazed by the thin microphone you sang in and the keyboardist basically playing one note on this massive keyboard.
Do you get many people telling you reminiscing stories like that? 
Yes all the time,  I mean people come up to me when I'm shopping or out about on the street, at every opportunity. It is amazing, I have become a little bit of their life and I really feel quite privileged about that. Meeting people is one of the most fun things to do. I have a passport to the world!
Is there one story that has made you either laugh heaps or totally freaked you out?
Not one that comes to mind,  I mean honestly I did get a few of the more intense kind of fans that make themselves a little bit too familiar sometimes, I have had that on occasion but not that often, I have to say. Most other time I've had a really nice time with the public, they have been very lovely to me and its like one of the family.  I will be in the supermarket and people will come up to say "Hi Kim" and start chatting and if I am with a friend they will say "do you know that person?" and I will say no, I have never met them before in my life!  (both laughing) It is very nice I really like it. I like people and I like talking to them.
So you gave up the life of a pop star at 36 to have a family then after a while you took up gardening, did you find that a therapeutic change?
Yes, I did. Initially I got into gardening, as I wanted to design a garden for my kids to play in when they were growing up.  Because we did not have one at all. It was a blank canvas as it did not have any trees or bushes in it at all. So it was a steep learning curve and it took me a long time to get my head around what I was doing. I went to college and learnt about horticultural.
You won some prizes?
Yes I did but the best prize is going out into the garden and seeing  the plants that I've looked after for a few years come into flower. Things that have survived a harsh winter, you get prizes every day when your gardener. Something amazing happens all the time, if you are outside you are very close to nature and it is just something that keeps giving all the time.  So if you put in 10% you definitely get 90% back, I think that is a really good deal.
You came back into this industry again, were you inspired by the many many 80 pop tours that are happening now?
I did in a way. I ignored it for a few years and I was asked for a few years to get involved in the 80s revival but I didn't feel comfortable about it. My children are still quite young and I was into the horticulture and I just got married so I avoided it several years. But then I got asked to go on tour with two of my favorite 80s artists. One of them was Human League and the other one was Clare Grogan, from Altered Images and I thought I'd be crazy to turn down going on tour with them.
 I have so many of their vinyls and remixes in my record collection. So I gave it a go and I had such a good time! That was it I was back in the saddle and thoroughly enjoying it. And I still feel the same way.
I see that you are a dog lover too, I have seen a few pics of Beau, what a cutie! I have two black labs.
I just love dogs! They are so cute. We have two dogs and that is all I can handle. If I saw a dog in the street I would much rather have an interaction with it than its owner! (Both laughing)
Yes! Me too. haha
A couple of weeks ago you joined Lawnmower Deth on stage during their set at Download Festival to sing 'Egg sandwich', 'Watch out Grandma' and 'Kids in America' together with the band. How was it singing it on stage so fast? I watched the video, it looked really hard to do!
Yeah it was really hard! I did practice it a lot before I went on but I still mucked it up in the second verse. It was bloody good fun and Lawnmower Deth did a cover of it a few years ago and I said at the time and I meant it, For me, and I have heard Kids in America covered quite a lot over the years and I think their version was exciting and the most fun and the one I like the best. So anyway after all these years I sang with them. It started on Twitter actually, Lawnmower Deth Pete got in touch with me on twitter and it just escalated from there. I ended up seeing some of their songs as well as Kids in America. I never thought in 1 million years that I would be performing at a rock festival like that so I was over the moon!
Yes I often get very jealous of the lineup of Download Festival and wish that I lived in the UK.
One last question. getting back to you coming here in the 80's do you have one funny story you can tell us about backpacking around Australia?
Yes, I do.  I loved going to Magnetic island, really love that place. I have amazing memories of the stars in the sky and I absolutely loved it. Also in the Daintree rainforest, we went there too and that was a beautiful experience, being in the most ancient rainforests in the world was great. Funnily enough will were in a taxi getting us to the Daintree rainforest from the backpackers resort and the taxi driver warned us about the Cassowary, he said you want to be careful about the Cassowary's
as they have just had their babies and if you're walking through the forest and if you come across one you have to stand very tall and put your hands in the air so you will be as tall as they am or they will attack you. They will rip you to shreds. We thought that he was joking and then when we got to the forest we saw a picture of the Cassowary on the board and told us all about them. however they looked quite small and I thought surely if they attacked you you could just kick it out of the way like a turkey!  (laughing) I had no idea that they were six-foot tall and really dangerous. We just thought that this guy was winding us up! Anyway we went to the forest and we had a beautiful experience and we didn't encounter any Cassowary's. But when we got in the taxi on the way back the same taxi driver told us that recently someone was put in hospital due to a Cassowary attack! I thought oh my God! We really thought it was just like a large turkey and if went  for us would just give it a good kick! (laughing) I have lots of lovely memories from Australia.
Oh and Molly Meldrum, I really liked hanging out with him, he is a lovely guy. I can't wait to come back!
What a great story! Well we are really looking forward to you coming here!
I better let you go as we have gone over time. Thanks for your time.
My pleasure, thanks for your time and I hope to see you when I get to Australia.
Thanks Kim.
Thanks Jen, Bye!
KIM WILDE
"…with a sprawling setlist clocking in at two dozen songs, with a two hour performance… she still looks stunning and sounds amazing, and it truly had a party-like atmosphere" – Rocksubculture
"Mention Kim Wilde's name and people's eyes light up. The blonde singer with the siren voice and girl-next-door appeal is one of pop music's most dazzling stars'' – The Dwarf
"by the time it came to Kids In America time even the stiffest of retro deniers was up"- The Music Review
HOWARD JONES
"he best represents not just the style of music but the feelings of that era" – Rock Subculture
"a synth legend, his hit songs are undeniable pop gold and his mastery of the keyboard, impressive" – Space March
"still has what it takes to wow an audience… if he is appearing near you at any time soon, then rush without hesitation to grab a ticket" – Purple
Yorkshire Evening Post

(UK-Friday 4th December 2015) :
Music interview: Kim Wilde talks about her Christmas Party
Eighties star Kim Wilde gave up the pop world for gardening but is back on tour with a series of Christmas party shows. She spoke to Duncan Seaman.
There's much commotion in the Kim Wilde household when The Yorkshire Post catches up with the Kids In America hit maker. "I'm home alone today with a puppy which has only been with us this past week and just as you called she woke up and I had to put her straight outside," she says, composing herself. "We can carry on now."
Aside from puppy-sitting, the 55-year-old singer is gearing up for a handful of festive shows to coincide with an expanded re-release of her album Wilde Winter Songbook, one of which is at Holmfirth Picturedrome.
"I've loved it ever since I was a child," she says of the Christmas season. "I'm sure a lot of children would say that to you, although sadly I'm sure there are many children who don't have that experience of it.
"Fortunately Christmas has always held some kind of magic for me in some way or another, especially since having our own children, and I've always loved everything that goes with it, from the most profound aspects of it to the most superficial – everything from the fact that it's about family and love and hope and all of those old-fashioned but very meaningful concepts to Christmas decorations. I love the whole thing."
At her Christmas Party shows the Brit Award winner will be performing a selection of songs from her album – "Of course there are some classic Christmas songs on there – Let It Snow and Winter Wonderland" – then as a bonus, she says: "I'm going to throw in some of my own favourite festive pop tunes as well that everybody knows."
"The idea is for everyone to have a really good time," she adds. "It'll be a very accessible show, you won't have to know the album inside out to enjoy it. A lot of care and attention is going into it and a lot of charm and a lot of love."
As well as several self-written songs on a wintry theme, including one with her husband Hal Fowler, Wilde's album intriguingly includes a cover of Fleet Foxes' White Winter Hymnal featuring her 50s rock 'n' roll star father Marty and her brother Ricky, who wrote her 80s hits Kids in America, Chequered Love and Cambodia.
"I love that song, it has a sort of Beach Boys quality to it from the Pet Sounds album, I think, it could almost have been on that album," she says, adding how much she likes the coldest of seasons. "I'm a real winter girl, I was born in the winter, in November, I always associate good things with my birthday and the winter time."
She's especially keen on winter as a gardener – the alternative and highly successful career she took up after leaving the pop world for a time when she started a family.
"It's a great time when all the shrubs and all the trees on the outside to the untrained eye look like they're dying, or almost dead, but underneath but all the life is still pumping away under the ground, ready to burst into action the following spring.
"I love the silhouettes of winter, I love the shapes and the forms of trees and shrubs and landscape and shadows, I love the frost and I love the snow so, yeah, I'm a real winter fan."
Wilde says she thought she'd "left music for life" when she quit the business aged 36 and couldn't have envisaged that "live music was going to reclaim me in quite the way it has" via the vogue for 80s revival tours and festivals.Horticulture had been recommended to her by a man who came to "keep the grass down" in her new home. "He had just been to Capel Manor, the horticultural college in Enfield, which is only about 40 minutes from where I live, and he said, 'You should go there, you could learn a hell of a lot about what you could do with the garden'. I said, 'I just don't know what to do with it', so he said, 'Why don't you go and do a summer course there' and that summer changed my life, I got the bug for it big time."I think the creative vacuum that was left from my music career was much bigger than I anticipated and it needed filling, really, and I guess even having two children wasn't enough for me."Wilde became such an accomplished gardener she won a gold medal at the Chelsea Flower Show in 2005. It's a hugely proud moment to rank alongside her highest charting singles."In the countdown of my final seconds on this planet the moment that I won that medal will certainly be in that countdown," she says. "It's one of the best things that ever happened to me, one of the most amazing experiences. It took a long time coming, there was an amazing journey to get to that little courtyard garden at Chelsea Flower Show, and it was an incredible adventure and I shall probably write about it one day."Next year she intends to release a new album of original material, "most of which I've either written with my brother or some writers in Sweden". "I'm very excited about that," she says. "I've been working on this album for over a year now and it'll probably be out next autumn."Looking back, she feels fortunate to have had a career "that's only ever given me challenges and success, more than I ever dreamed of or felt I deserved"."I fell very humbled by it and very grateful for it," she says.Kim Wilde's Christmas Party is at Holmfirth Picturedrome on December 16. For details visit : picturedrome.net
The Guardian

(UK-Saturday 5th December 2010) :
Kim Wilde: 'I felt caged in by Kids in America'
Kim Wilde: 'You'll never find pictures of me displaying half as much as what the girls are showing these days.' Photograph: Richard Saker for the Observer
Music was everything when I was growing up. My dad Marty Wilde was always playing the guitar, writing songs, singing.
I vividly remember Cilla Black's "Anyone Who Had a Heart" going to No 1 in 1964. I was four; I had no comprehension of what it was about, but I could feel the passion in the lyrics.
After the 1980s I felt very caged in by "Kids in America". I put out a more R&B influenced album but the public just didn't want that girl Kim Wilde doing that. So I got out of the music business. Now I realise what a piece of gold that song is; I feel extremely honoured it's mine.
Looks were a big part of my success, and I always understood that. I grew up in the 70s when there were a lot of beautiful people around, not least David Bowie. I embraced it, but I never took myself that seriously.
I felt a bit objectified as a pop star in the 80s, but I went along with it quite willingly. Although you'll never find pictures of me displaying half as much as what the girls are showing these days. Maybe they've got better bodies!
The other day my daughter said to me: "It's different now, Mum, it's not so good, you had the best of it." But everyone says that about every decade. It just seems to be the human condition to keep making the same mistakes.
The older I get the less things scare me. So when someone asked if they could put that video online of me on the tube [drunkenly singing Rocking Around the Christmas Tree] I just thought: "Everyone's been to a Christmas party and got paralytic. I'm not going to get in the way of this." It went viral.
There's a sort of worldwide consciousness about Christmas that allows you to think about what it means to be a human being a bit more than you do for the rest of the year. That's partly what inspired my Christmas album.
People need gardening more than ever before. Anything to get people connected to the planet and excited about what nature does is important.
I love the build-up to a show. I walk out of my house after having done a load of laundry, or whatever, and I put on a slightly higher pair of shoes, some red lipstick, black eyeliner. By the time I get on to the stage, I'm Kim Wilde. I've made a complete metamorphosis.
I had a bit of a bad time in my early 30s. I was really lost and anxious. My dad said to me: "You've got to push out on the world." I did and I recovered.
My kids have a healthy disrespect for money mixed with a healthy respect for it. I'm very proud of them for that.
I adore my two Airedales, Jess and Bo. And it's not just me, the mad dog woman. We all love them. They've brought so much joy into our home.
The thing about ageing is that the good stuff happens where you can't see it. The bad stuff happens where you can.
A deluxe edition of Wilde Winter Songbook is released on 4 December. Kim Wilde's Christmas Party with Heaven 17 and Altered Images is at London's O2 Shepherd's Bush Empire on 18 December
Herald Scotland (UK-Saturday 5th December 2015) :
Kim Wilde on Adam Ant, Christmas and the enduring power of 1980s pop
SO Kim, I say, about those dates you went on with Adam Ant with back in the days when you were both regularly on the cover of Smash Hits. Here's what I want to know. Did he turn up in his pirate costume? Or did he go for the dandy highwayman look?
Kim Wilde smiles at the notion. The answer – rather disappointingly, I have to say – is neither. "No. Suits or a leather jacket. I think we only had a handful of dates. There wasn't that chemistry that has to happen between two people. I guess on paper Kim Wilde and Adam Ant looks hot, hot, hot. But we didn't have that going for us."
Anyway, if anything, she says, her mother was more excited about the idea of her going on dates with Adam way back when. "My mum was beside herself." Oh, and Adam was very sweet. "He took great care of me. He took me to very expensive restaurants. I was still living at home at that point. He would always make sure chocolate mousse was on the menu even if it wasn't, because he knew I liked it."
Kim Wilde – 1980s pop star, 21st-century wife and mother and singer (and yes she's still gardening, too) – is sitting opposite me in London's Groucho Club. She is 55 now but looking good on it, all lipstick and blonde hair and friendly openness (at the beginning her fingers flutter nervously around her neck but by the end of her time together she's showing me her breasts). She even calls herself Mrs Fowler these days.
In my head though she is still living a pop star life where she's hanging out with Adam and Phil Oakey and living out an eternal Top of the Pops party somewhere glamorous (or as glamorous as the BBC studios allow).
Read more : heraldscotland.com
Evening Times (UK-Saturday 5th December 2015) :
(By Teddy Jamieson)
Kim Wilde: "Christmas for me is very much about heart and about hope and about love. But I wouldn't want a Christmas without a mince pie."
Kim Wilde: "Christmas for me is very much about heart and about hope and about love. But I wouldn't want a Christmas without a mince pie."
Kim Wilde loves everything about Christmas. The mince pie, the mulled wine, Slade's Merry Xmas Everybody on the radio. It's her favourite time of year. "I'm still a hopeless romantic," the eighties pop star says. "And I've always loved Christmas music."
So much so, she decided to make a Christmas album. Wilde Winter Songbook was first released in 2013 and now has been reissued in a deluxe expanded edition.
It's a mixture of familiar tunes, familiar singing partners (her fellow eighties pop stars Rick Astley and Nik Kershaw both turn up, as does her dad Marty, one of Britain's original rockers) and newly written songs that, she says, are among the most personal she's ever written.
Some might think that hoary old chestnuts like Winter Wonderland might sound a little strange alongside Indie Americana such as the Wilde family's rather lovely cover of the Fleet Foxes' White Winter Hymnal. But she doesn't see why you can't have both.
"Christmas for me is very much about heart and about hope and about love. But I wouldn't want a Christmas without a mince pie. There's something for everyone [on the album]."
Wilde was a huge star back in the eighties. Her first single Kids in America went to number two in the charts in 1981 when she was just 20. She racked up hit after hit throughout that decade, including a number one in the United States with her cover of The Supremes' number You Keep Me Hangin' On. She even supported Michael Jackson on tour.
But in her thirties she retreated from pop and reinvented herself as a gardener. She also met her husband the West End actor Hal Fowler (who also gets to sing on the album) and had two kids, Harry, now 17, and Rose, 15.
In fact, she says, working with Michael Jackson was one of the things that made her step back and reconsider what she was doing. One photo opportunity apart, she didn't really get to meet Jackson on the tour. And there was often a real tension surrounding the former Motown star, she says.
"We were in a massive circus with him. I remember thinking at the time that if this is what that kind of success and fame can bring to a person I don't want it. That's when I started taking a big step out of the business. My album at the time, Close, was really successful and I was thinking 'what if the next one is more successful and what if I have to spend more and more of my life shut up in a hotel room and not be able to get involved in life?'
"'And then what happens if you don't know who your friends are around you and you end up a bit lonely in this ivory castle? Do I really not want to be able to walk through Tescos and choose my own brand of tea?'"
"It was after that tour that I started asking myself 'did I want more of this?' I'm not saying it was there for the taking. I might not have had any more and actually I didn't have much more as it turned out. But I did start thinking I needed a back-up plan."
And that's when she trained as a horticulturalist, pursuing an interest she'd had as a kid. It led her to becoming a TV gardener. She even won a Gold Medal in 2005 for her garden at the Chelsea Flower show.
But the eighties revival brought her back to singing on stage and next year she is even releasing a new album. She has even got used to singing her most famous song again. "Before I packed it all up for a while I really thought I couldn't sing Kids in America again. I felt shackled by it. But going back on stage years later with a mortgage and a husband and a slightly different look about me and still seeing people having a ball listening to that song made me fall in love with it all over again."
Now she has new songs to sing. Christmas ones. That said, her Christmas album might never have happened if she hadn't been filmed on the tube in London just before Christmas in 2012 drunkenly singing Kids in America while wearing antlers. The clip went viral online. More than two million people have watched it.
"It's actually done me quite a few favours actually," Wilde says now. "It was the catalyst to get on and do the Christmas album. It was a night that changed my life in many ways."
Wilde Winter Songbook is out now on Wildeflower Records.
The Daily Express (UK-Tuesday 1st December 2015) :
(by Jennifer Trevorrow)
"Success and fortune were depressing" says eighties pop star Kim Wilde
Rex Features OK!Eighties punk pop sensation Kim Wilde pans her days as a star in the latest issue of OK!
The 55-year-old singer, who shot to fame in 1981 with her debut single Kids In America, has opened up about how her career never hit the high notes she expected it to.Rocking the punk look with spiky blonde hair, leather outfits and heavy eyeliner, Kim became an icon overnight but all the success in the world couldn't conceal the cracks.
Speaking to OK! magazine said: "I'd expected all my success and good fortune would equal happiness. It didn't make sense when I found myself sitting in this beautiful house, having had a very substantial career but not being happy."It took the form of depression for a while. It was enough to make me feel like I never wanted to go back there again."
OK!Kim kicks back and chats to OK! magazine about how success never brought her happiness
REG LANCASTERKim Wilde shot to fame in the eighties with the catchy number one Kids In America
The blonde bombshell has left the past behind her and moved onto a quieter phase in her life, which includes gardening and enjoying quality time with her actor husband, Hal Fowler.She added: "I started gardening and it became the best therapy for me. It pulled me out of my malaise."I met Hal and we married within six months. We both knew very quickly we just had to spend the rest of our lives together."
Getty ImagesThe 55-year-old has left her career long behind her and prefers to spend time with her actor husband
Ilpo Musto•REX FEATURESKim was an instant hit with audiences for her punk rock look and catchy tunes
The couple met on the set of the theatrical production, Tommy and married in 1996, and they have two children together, Harry Tristan, 17, and Rose Elizabeth, 15.
Boasting 25 singles in the UK charts between 1981 and 1996, Kim has had more success than most artists in the music business, and her catchy debut song will be burned into our brains for decades to come.
She laughs: "It's still Kids In America that everyone wants to hear and there's no getting away from that!"
The full interview with Kim can be read in the latest issue of OK! (issue 1010- 8th december 2015)
OK Magazine
(UK-Tuesday 8th December 2015) :
EXCLUSIVE: Kim Wilde opens up about battling depression and how gardening saved her
80s pop princess reveals marriage gave her new lease of life
By Jay O'Brien
KIM Wilde has opened up about battling depression following her music success in the 80s.
The star revealed how her gleaming pop career didn't bring her the happiness she longed for and how marriage – and gardening – saved her.
Kim Wilde opened up in an exclusive interview with OK! magazine [OK!]
Speaking exclusively to OK! magazine, Kim said: "I'd expected all my success and good fortune would equal happiness.
"It didn't make sense when I found myself sitting in this beautiful house, having had a very substantial career but not being happy."
She added: "It took the form of depression for a while. It was enough to make me feel like I never wanted to go back there again."
And speaking about how she overcame her struggles, Kim said: "I started gardening and it became the best therapy for me.
"It pulled me out of my malaise. I met Hal and we married within six months. We both knew very quickly we just had to spend the rest of our lives together."
Aww.
Of her hit 80s song, she also joked: "It's still Kids In America that everyone wants to hear and there's no getting away from that!"
Read the full interview in this week's issue – out now !  (Issue 1010-8th December 2015)
Kim Wilde : Questions & Answers (UK-Wednesday 18th november 2015) :
(by Phil Marriott )

From pop rock chanteuse to author, DJ, TV presenter, gardener and topless artist, singer Kim Wilde repeats the success of her yearly Christmas jaunt in London by inviting Altered Images and Heaven 17 to join her party.
Kim will be drawing on material from her re-released Christmas album "Wilde Winter Songbook", consisting of part original songs / part classic Yuletide tunes with her own unique style stamped firmly upon them.
philmarriott.net:
Hi Kim, how the devil are you ?
Kim: Very busy promoting "Wilde Winter Songbook (Deluxe Edition)" with bonus tracks & video DVD, whilst puppy training our adorable new Airedale Beau ! 
You're hosting a Christmas Party at the Shepherd's Bush Empire on 18th December. We know you love a good festive sing-song. Will you be getting the train home for an encore?
K: I love that you ask me that, bless everyone for laughing 'with' me as well as 'at' me. I thank the Lord above I was wearing antlers. They helped me get away with it!
Your special guests on the night will be Heaven 17 and Altered Images. Does the line-up make you feel nostalgic for the 80s?
K: Sure does, I have their vinyl in my collection and beautiful photos of them in old 'Smash Hits' editions. I shall take it all along and get them signed!
What is your usual Christmas Day routine in the Kim Wilde household?
K: My husband Hal will be preparing the Christmas dinner for ten of us, and I'll take the dogs out for a walk. We'll play festive tunes, eat and drink a lot, open presents and count our blessings. 
If you could give some advice to young people getting into music today, what would that be?
K: Learn an instrument or a way to communicate your music; writing your own songs will always take you to a better place. Playing live is a brilliant way to develop skill, and make you a few quid in the process! 
K: We applaud you for recently auctioning a topless self portrait to help a breast cancer appeal. Singer, gardener and now painter. Do you have any more hidden talents we don't know about?
K: I can tune a guitar by ear, but play it very badly! 
You've been outspoken about gardening restoring your balance to help you through bouts of anxiety during your time as a singer. What do you find so tough about the industry?
K: Fame and success is a bit 'feast and famine'. Getting used to the rollercoaster ride took me a few years to master. Gardening is amazing therapy; I would recommend it to anyone who feels anxious or stressed. 
You still turn heads as a female singer, but back in the 80s you were iconic. Which female stars have that effect on you in 2015?
K: I stand back in awe at the longevity and brilliance of Madonna, and I totally love Kylie. Lana Del Rey and Lily Allen are also huge favourites. 
Facebook or Twitter?
K: Twitter all day long! LOVE it! 
'Kids In America' has been covered by Atomic Kitten, Bloodhound Gang, Doctor & The Medics, Foo Fighters, MiniPops, Nirvana, and One Direction, amongst many others. Which one do you love the most?
K: Hey, you forgot Lawnmower Deth – my favourite cover so far!
Kim Wilde brings her Christmas Party to London's Shepherd's Bush Empire on 18 December. Wilde Winter Songbook is out now. Click here to order.



Kim Wilde's Winter Songbook re-released and Christmas concert party announced
(By Alan Davies) (UK-Friday 6th November 2015) :
Kim Wilde will be holding a Christmas party
Singer Kim Wilde has re-released her Wilde Winter Songbook as a deluxe edition and announced details of a Christmas concert in London.
Kim Wilde will be holding a Christmas party with special guests Heaven 17 and Altered Images
The Kids in America star from Codicote is bringing her Christmas Party to London's O2 Shepherds Bush Empire on Friday, December 18.
She will be joined by special guests Heaven 17 and Altered Images, featuring fellow pop icon Clare Grogan, with the gig set to be a feast of festive fun and sing-a-long tunes.
The daughter of legendary 50s rock 'n' roll singer Marty Wilde, Kim is also re-releasing her critically acclaimed Christmas album Wilde Winter Songbook as a deluxe edition with bonus tracks.
Wilde Winter Songbook is part original songs / part classic Yuletide tunes with Kim's own unique style stamped firmly upon them.
The album features several collaborations, including Winter Wonderland with Rick Astley, a new version of Rockin' Around The Christmas Tree, previously sung with Mel Smith but now with Nik Kershaw, and Fleet Foxes hit White Winter Hymnal alongside father Marty Wilde and brother Ricky Wilde.
This deluxe edition also contains six bonus tracks, including two classic covers – an acoustic version of the Wham! classic Last Christmas, and Keeping The Dream Alive.
Sheffield group Heaven 17 featuring Martyn Ware and Glenn Gregory, on vocals, were one of the pioneers of the electro-pop scene in the early 80s.
The group's biggest hit was the massive Temptation from 1983 top five album The Luxury Gap.
Fronted by Clare Grogan, who starred in BAFTA winning comedy film Gregory's Girl, Scottish new wave/post-punk band Altered Images enjoyed a string of hits in the early 80s, including top 10 singles Happy Birthday, I Could Be Happy and Don't Talk To Me About Love.
Tickets for Kim Wilde's Christmas Party in London cost £25, plus fees, and are on sale now. Visit : ticketweb.co.uk
AD.nl Dutch Tour promo interview

(Hol-Wednesday 22nd July 2015) :
Popgodin en beroemde tuinierster naar Nederland
(Pop Goddess & famous gardener in Holland)
(by Jean-Paul Heck)
Kim Wilde © Tessa Hallmann .
Interview : Met een lange reeks hits schreef Kim Wilde pophistorie. Die liedjes zingt ze nog altijd. Binnenkort ook weer in Nederland.
(Interview : With a long string of hits, Kim Wilde wrote pop history. The songs she sings still. Soon also back in the Netherlands).
© Willi Schneider/REX .
Daar staat ze dan, in de deuropening van haar boerderij vlakbij het lieflijke dorpje Welwyn in de Engelse streek Hertfordshire. Kim Wilde (54) is wat steviger geworden, maar dat brutale koppie, die tuitende lippen en blonde haren behoren onmiskenbaar tot een van de grootste popsterren uit de jaren '80.
(There she is, then, in the doorway of her farm near the lovely village of Welwyn Garden City in the English county of Hertfordshire. Kim Wilde (54) older, but still with that cheeky little face, which pouting lips and blonde hair unmistakably belong to one of the greatest pop stars from the 80s).
De in Londen geboren Wilde voelt zich thuis op het platteland. ,,Mijn ouders verhuisden naar deze streek toen ik 10 jaar was. Ik had er een geweldige jeugd, groeide op met de glampop van de Bay City Rollers en Donny Osmond. Mijn vader Marty (hij scoorde veel hits in de jaren '50 en '60, red.) maakte in de jaren '70 een muzikale omslag naar de glamrock. Thuis hoorden we de hele dag Gary Glitter, Marc Bolan en T-Rex. Maar ook Elvis Presley, Kraftwerk en Tsjaikovski."
(Wilde was born in London and feels at home in the countryside. ,, My parents moved to this country when I was 10 years old. I had a great childhood, grew up with the glampop of the Bay City Rollers and Donny Osmond. My father Marty (he scored many hits in the 50s and 60s, ed.) Made in the 70′s a musical transition to the glam rock. At home we heard all day Gary Glitter, Marc Bolan and T-Rex. Even Elvis Presley, Kraftwerk and Tchaikovsky. ")
 Jouw platen hebben immers beentjes. Die lopen zo de hitparade inPlatenbaas Mickey Most
Vader
Kim wilde een mooie meid met een ruige inborst zijn. Die boodschap kwam bij pa Marty en broer Ricky goed binnen. Zij schreven haar eerste hit Kids in America. ,,Toen ze mij dat liedje voor het eerst lieten horen, was ik zo verrast. Het paste precies in die tijd. Het was natuurlijk wel surrealistisch dat ik de teksten moest zingen die mijn vader had geschreven."
(father : Kim wanted to be a beautiful girl with a wild character. That message came to Marty dad and brother Ricky well inside. Together, they wrote her first hit "Kids in America".  "When they let me hear that song for the first time, I was so surprised. It fit exactly in that time. Of course it was surreal that I had to sing the lyrics that had written my father".)
Samen met de gewiekste platenbaas Micky Most van het label RAK Records veroverde Wilde in 1981 razendsnel Europa. ,,Micky zei altijd tegen mij: 'Kim, je hoeft je niet druk te maken over succes. Jouw platen hebben immers beentjes. Die lopen zo de hitparade in'." Most kreeg gelijk. Maar het was niet continu een hosanna-trip. Haar derde album flopte volledig. ,,Ik maakte mijn comeback met het album Another Step. In 1986 explodeerde mijn carrière voor de tweede keer. We hadden uit de losse pols de Supremes-song You Keep Me Hangin' On opgenomen en opeens stond ik op nummer 1 in Amerika."
(Together with the savvy record executive Micky Most of the label RAK Records, Kim Wilde conquered rapidly Europe in 1981. ,, Micky always said to me, 'Kim, you do not have to worry about success. Your records indeed have legs. So they walk straight in the charts. " Most was right. But it was not a continuous glory trip. Her third album "Catch as catch can" flopped completely. ,, I made my comeback with the album "Another Step". In 1986, my career exploded for the second time. We recorded a personnal cover version of the Supremes song "You Keep Me Hangin 'On" and suddenly I was number one in America.' ')
© persfoto.
Michael Jackson
Daarna bleven de hits volgen. ,,Het was een omslagpunt. Binnen een jaar scoorde ik met You Came, Four Letter Word en Never Trust a Stranger. Als toetje mocht ik het voorprogramma doen van Michael Jackson tijdens zijn BAD-tour." Wilde maakte daarna nog een aantal prima albums, maar het grote succes was voorbij. Samen met haar echtgenoot en acteur Hal Fowler kreeg Wilde twee kinderen: Zoon Tristan werd in 1998 geboren. Dochter Rose in 2000.
(Michael Jackson : After that, the hits continued to follow. "It was a turning point in my career. Within a year I scored with "You Came", "Four Letter Word" and "Never Trust a Stranger". On top of that,  I could do the opening act for Michael Jackson during his European BAD tour".  Kim Wilde then made a number of fine albums, but the success was over. Together with her husband and actor Hal Fowler, Kim Wilde got two children: son Tristan was born in 1998 and daughter Rose in 2000).
Het gezinsleven bracht de popgodin een nieuwe wending in haar leven. ,,Tijdens mijn zwangerschap ben ik weer gaan studeren. Het ontwerpen van tuinen en het toepassen van de juiste technieken is het mooiste wat er is." Voor ITV maakte ze het tv-programma Better Gardens. ,,De reacties waren zo goed, dat ik op de BBC mijn eigen tuinprogramma kreeg: Garden Invaders. In Engeland zijn er nu meer mensen die mij als die beroemde tuinierster zien dan als dat zangeresje uit de jaren '80."
(Family life brought pop goddess a new turn in her life. "During my pregnancy I started studying again. Designing gardens and applying the right techniques is the best there is. " Before she made the ITV television program "Better Gardens".  "The response was so good that I got on the BBC my own gardening programme called "Garden Invaders". "In England there are now more people who see me as that famous gardener or a singer from the 80′s.")
Nena
Een sporadisch optreden van Kim in Duitsland zorgde in 2003 voor de definitieve comeback op het podium. ,,Ik zou iets met de Duitse zangeres Nena doen. Zij kwam met het idee om een duet op te nemen. Ik was het eigenlijk al vergeten, totdat Claire mij vanuit Nederland belde dat Any-place, Anywhere, Anytime op nummer 1 stond bij jullie. Ik kon het niet geloven. Dat moment was voor mij bepalend om terug te keren."De afgelopen jaren bracht ze vier albums uit die haar wederom een supersterrenstatus in vooral Duitsland bezorgde. ,,Ik ben bezig met een nieuwe cd. Daarnaast verschijnt er eind dit jaar een album met mijn grootste hits. Maar eerst ga ik dit najaar concerten in Nederland doen. Of ik het lullig vind om nog al die oude hits te zingen? Ben je gek! Ik ben vreselijk trots op wat ik heb gedaan."
(Nena : A rare opportunity for Kim in Germany in 2003 would allow her to comeback on stage. "I would do something with the German singer Nena. She came up with the idea to record a duet. I had actually forgotten it, until my friend Claire called me from the Netherlands to announce me that "Anyplace, Anywhere, Anytime" was at number one in Holland charts. I could not believe it. That moment was crucial for me to return. "
" Over the years, four albums were released, that gave Kim Wilde a superstar stardom again in Germany in particular."
"I'm working on a new CD. In addition, there will be the release at the end of this year of an album of my greatest hits

(Christmas Hits actually, "Wilde Winter Songbook" with bonus tracks)

. But first I'm going to do this autumn concerts in the Netherlands. Or I find it silly to still sing all the old hits ? are you crazy ! I am very proud of what I did. ")
Read more : ad.nl
Kim Wilde's confessions (Part1)

(UK-Tuesday 21st July 2015)


Kim Wilde has done a lot in interviews for music magazines when promoting her albums, here is the first part of some interesting confessions by her :

1) "I didn't tell anyone my Dad is Marty Wilde", she confided. "Our family name is Smith and that was the name I used."  (UK-Sunday Mirror, 29th March 1981)
2) "That's why I wasn't precocious or pretentious – I didnt have anything to be precocious or pretentious about. It wasn't like my father was a big star in a big house being visited by loads of famous people. We lived in a little house in Greenwich and lived a very normal sort of life." (UK-The Face, 1st March 1982)
3) "When I was about seven we moved from living in London to a village in Hertfordshire", said Kim, "and that was much more important. I went to the village school there till I was eleven. It was lovely and I had a very happy time there, mostly because we had a fantastic headmaster. I made a lot of friends there. In fact to this day my best friend is a girl called Clare Smith, whom I met at that time." (UK-Suzy 1983)

4) "I remember my brother Ricky was getting famous and going abroad a lot and I thought I'd quite like it if it was me, but it didn't ruin things between us. He's a year younger than me so although I wasn't jealous of him I did sit around a bit thinking 'Why isn't it all happening to me?' and just hoping that one day my turn would come, too." (UK-Sky 1983)
4) "When I first started singing, I didn't care how I looked. I just wore the clothes I'd worn at college – big jackets, men's shirts and jeans – anything I felt comfortable in, and got on with the job. I wasn't conscious of putting over an "image", so I was very angry when some people started describing me as sexily dressed".
5) "For a couple of years, I cut my hair myself. I started doing this in college when I din't have enough pocket money to go to a hairdresser. In the beginning, I tried to copy the style of Linda, Paul McCartney's wife. That was about five years ago. I'm lucky because my hair is quite easy to handle and it stays in place like I want it to. Iwash them with whatever shampoo: in general I use whatever my mum has bought for me. I cut my hair every two months. I often do not use a hairdryer, I just make my hair bigger with my fingers". (FR-OK! 20th August 1984)

6) Kim wants to say that she is flattered by the regular comparison with Brigitte Bardot. "I never saw her movies, but I did see photographs. She is a bit slimmer than I am. If I have to be compared, then I'd rather it be Brigitte Bardot than Miss Piggy.' That's Kim Wilde for you". (Joepie, 22ndDecember 1982)
7) "My biggest mistakes : not do more touring, if I'd established that more, it would have helped me now – and musically it would have educated me more. Also there are a few singles that in retrospect I wouldn't have released. One of the things that I haven't done that I am beginning to work on now is my songwriting. That's something that is very important to me".  (UK-Record Mirror, 5th January 1985)

Southern Daily Echo

(UK-Friday 10th July 2015) :


INTERVIEW: Kim Wilde ready to rock Southampton at 80s music festival

(by Ed Stilliard, Senior reporter)
THOUSANDS of wildchilds from the 1980s will be flocking to a Southampton park as they get set to go back in time.
Hordes of people are expected to head to the Common this Saturday when stars from the era grace the stage at the Let's Rock Southampton extravaganza.
Following the resounding success of last year's first ever one-day music extravaganza, it is back with a vengeance this year with 17 acts set to make the crowd go wild.
Children from the era can see household names such as Midge Ure, Nik Kershaw and Boney M getting the crowd into the groove.
The one-day festival will once again will be hosted by children's TV legends Pat Sharp and Dave Benson Philips with the fun beginning at 11am and continuing until 10.30pm.
As the sun goes down the crowd will be treated to performances from heartthrob Nik Kershaw as well as Jimmy Somerville before headline act Thompson Twins' Tom Bailey, closes the show.
Kim Wilde is one of those who will be returning the crowd to the era of her glory years when she performs her greatest hits.
The 54-year old shot to fame in 1981 with her much-loved hit "Kids In America" which is now regarded as her signature song and one that she is most known for.
Over the next 15 years she achieved 17 top 40 singles yet there is still a great love for her music both here and abroad.
"There's a lot going on with music from the 80s right now, it's like the 80s doesn't want to go away," she said.
"I'm amazed at how much an audience there is still out there who want to come and support us. The crowds seem to get bigger and bigger. I would have thought there would be a dropping off by now."
Despite devoting half of her time to landscape gardening she still manages to keep on singing and doesn't deny the fact that the 1980s was a time almost a world away from now.
"It was the decade before Britpop when things got rockier. Ours was an era of pop music, we weren't that serious. There's always plenty of room for pop music."
In 1983, just when she was starting to make a name for herself she won a Brit award for best female solo singer.
"That was pretty amazing," she said. "There's a photo of me Pete Townsend, Paul McCartney and Michael Jackson, the crème de la crème of the music industry at the time."
She would eventually support Jackson on his Bad tour in 1987 and would appear in Townsend's musical Tommy in the West End years later.
But the height of her powers came when she got to number one in America with her cover of The Supremes' hit "You Keep Me Hangin' On".
"At the time the number one took me a bit by surprise. There seemed to be this strong option to pack our bags and go there. If you wanted to crack American you had to be there.
"I had to make a decision, I was a proper home girl. I focused on my career in Europe and I'm really glad I did.
"At the time I wasn't so driven for that kind of success. I wasn't that ambitious in that way. I figured America could take me on my own terms."
She added: "I'm realised just how amazing it all was. At the time I just got on with what I had to do."
Although she spends a lot of her time with her landscape gardening business music is still a big part of her life.
Next year she hopes to be releasing another album.
But for now getting on stage this weekend and performing her greatest hits is something Kim will really be looking forward to.
She said: "People are there to hear hits. Everyone can sing along to the songs I will be performing. There's going to be some great pop music this weekend.
"I love a home crowd. Especially an 80s home crowd."
Read more : dailyecho.co.uk
Prolandscaper magazine

(UK-Wednesday 8th April 2015) :

Singer and gardener Kim Wilde fronts TV appeal in aid of Thrive
For 80s pop star Kim Wilde, the roller-coaster of a career in the music industry career had started to take its toll on her mental health. She credits gardening with helping her find balance in her life and regain confidence.
Kim now wants more people to realise the powerful benefits gardening can have and will be hosting April's BBC Lifeline Appeal on behalf of the charity Thrive, which uses gardening to bring about positive changes in the lives of people who are living with disabilities or ill health, or those who are isolated, disadvantaged or vulnerable.
"I really believe in the benefits of being outdoors in a living, breathing garden. That's why I think the work of Thrive is so important," said Kim.
"When I was 30 I was enjoying a successful music career, with platinum records and a European tour with Michael Jackson under my belt. I decided the time was right to lay down some roots and I moved into a 16th century barn that I renovated and treasured. To the outside world all seemed wonderful, but I was always plagued with anxiety and it badly affected my mental health.
"One in four of us will experience issues with our mental health. Gardening really can help. It has been great therapy for me and can help people get back on top of things and restore balance when it feels like life is veering out of control."
Improving good health and wellbeing is at the heart of the work of Thrive, a national charity with gardens in Reading, London, Birmingham and Gateshead, and the breadth of their work is incredible.
Using gardening to help people in this way is known as social and therapeutic horticulture, and there are many benefits….for example, the chance for people to learn and develop new skills in gardening and growing food. This knowledge leads to an increase in confidence and self-esteem and for some, the chance, like Trevor who features in the BBC appeal, to take a qualification in horticulture.
Gardening can also make you fitter and healthier – Thrive's Patron Sir Richard Thompson, former President of the Royal College of Physicians, advocates this.
Thrive works with a wide range of people. People who have injuries from accidents; people with a learning impairment; people with a mental illness; people with a physical impairment such as sight or hearing loss; people with age-related conditions such as dementia, heart problems, diabetes or stroke; young people who have social, emotional or behavioural difficulties and people who have ill health after leaving the armed forces.
Thrive also carries out research in social and therapeutic horticulture and has bought together a lot of evidence to show how gardening brings about great changes. To spread this knowledge, Thrive runs training courses for anyone interested in using horticulture to help themselves, and others, improve health and wellbeing.
Kim, who is Patron of a horticultural social enterprise called Waste Not Want Not, near her home in Hertfordshire, added: "I am so impressed by the work of Thrive and hope you can support this Lifeline Appeal so they can continue to use gardening and horticulture to help vulnerable people feel better and gain valuable life skills."
Thrive's BBC Lifeline Appeal also features the stories of Mel Porter and Trevor Burke and will air on Sunday April 19 at 2pm on BBC 1. It will be repeated on Wednesday April 22 at 11.50am on BBC 2.
The programme is available to watch on the BBC website shortly after broadcast on April 19 www.bbc.co.uk/lifeline
#BBCLifeline
Ways to donate:
Online: www.bbc.co.uk/lifeline
Phone: 0800 011 011 (Calls are free from most landlines. Some networks and mobile operators will charge for these calls)
BBC donation lines open mid-day on April 16 until May 14.
TEXT: You can also donate £10 by texting DONATE to 70121. Texts cost £10 plus your standard network message charge and the whole £10 goes to the Thrive. Full terms and conditions can be found at bbc.co.uk/lifeline.
POST: Please make your cheque payable to Thrive and send it to: Freepost
BBC Lifeline Appeal
Please make sure you write 'Thrive' on the back of the envelope.
If you want Thrive to claim Gift Aid, please include an email or postal address so that they can send you a Gift Aid form.
Read more :
Welwyn Hatfield Times

(UK-Friday 13th February 2015) :

Kim Wilde's tribute to Visage star Steve Strange
(13:33 13 February 2015)   by Alan Davies
Singer Kim Widle has led the tributes to the "elegant" and "lovely" New Romantic icon Steve Strange. Prolandscaper

A leading light of the 80s New Romantic scene, the frontman of group Visage died of a heart attack on holiday in Egypt yesterday (Thursday). The musician was 55.
Kids in America star Kim, from Codicote, went on a date with the influential synthpop pioneer early in her career.
And on her official website Kim recounts her time with the Fade to Grey singer.
She describes Steve as "the most elegant and beautiful of the New Romantics at the beginning of the 80s" and cites Visage's biggest hit, Fade to Grey, as "one of the very best and most influential records of the decade".
In her tribute, Kim, a patron of Hertfordshire community interest company Waste Not Want Not, writes: "Steve took me out on a date to the iconic 'Langan's Brasserie' in Mayfair right at the beginning of my career in 1981.
"I was very in awe of him only having just met him, but we quickly became friends and laughed at ourselves ordering sausage and mash with Champagne!
"As we left, the press descended on us and took some fabulous pictures, we both pouted furiously and headed off to 'The Blitz' club where we bumped into Marilyn and a host of exotic, beautiful New Romantics, drank vodka and crashed out at his apartment in Notting Hill.
"When I woke up in the spare room the next morning, I wandered through his elegant apartment to find him asleep with his eye mask on, I guess he didn't get to be that flawless without a beauty regime and he certainly had looked far more glamorous than I did the previous evening!"

She also tells of the "hilarious" time Steve visited her at home for her birthday – and Kim's rock'n'roll star father Marty Wilde sent him packing.
Kim's statement says: "I remember one time when he travelled all the way to Hertfordshire from London to our family home where I was still living during the first years of my career.
"I'd invited him to my birthday party, but things had wound down by 1.30am and everyone had gone to bed.
"He knocked on the door, and my Dad Marty sent him and his entourage packing with a 'what time of the morning do you think this is?'… I only found out about it at breakfast the next day… still brings a huge smile to my face!"
The pair have stayed friends since, as Kim explained.
"Over the years Steve and I kept in touch from time to time and toured together with 'Here and Now' in 2002.
"We recently met at the Spandau Ballet film premier 'Soul Boys of the Western World'. I'm so grateful that life brought Steve and I together, he was funny, great company and completely bonkers in the most adorable way.
"He would often call up for a long chat, and always asked after my husband Hal, and our children Harry and Rose. Steve was a family man first and often spoke of his beloved family in Wales."
Kim adds: "I shall remember him for his humour and generous spirit; he really was a very lovely man."
Read more : whtimes.co.uk
Shropshire Star

(UK-Saturday 24th May 2014) :

(May 24, 2014 09:59)
Pop star's praise for Shropshire gold medal winner at Chelsea
Pop star turned gardener Kim Wilde was first to congratulate a Shropshire designer after he struck gold at the Chelsea Flower Show.
Richard Lucas, from Ellesmere, teamed up with The World of Beatrix Potter Attraction from Bowness on Windermere and Hooksgreen Herbs from Stone in Staffordshire, to design and construct The Peter Rabbit Herb Garden.
The garden occupied a challenging island plot, so the design had to be creative to be able to be viewed from all four sides.
And it worked – wowing judges and earning him his second gold.
The last time he won was in 2005 when he co-designed a garden with iconic 80′s pop star Kim. On that occasion both he and Kim made a clean sweep of all possible awards.
Kim said: "Having worked with Richard before I sort of knew the high standards that he would achieve, however this garden completely surpassed my expectations, it is wonderful.
"Richard Lucas is one if the most inspired plants men and designers of his generation.
"The Peter Rabbit Herb Garden is a master class in perfection. It really is as good as it ever gets at Chelsea."
Mr Lucas, 48, said: "It has been a lot of hard work over many months, designing, planning, and growing plants to be in perfection condition for the show, but to be judged by the highest horticultural authority in the UK and be awarded a gold is fantastic."
Viva Stern

(Germany-April/May 2014) :


Kim Wilde was interviewed by the German magazine Viva Stern during the Rock Meets Classic 2014 Tour.




 
(IRL-Thursday 27th February 2014) :

Kim Wilde spreads Eighties po
p cheer
Singer and presenter talks to The Irish Times ahead of her appearance at the Radiodays Europe event in Dublin
Kim Wilde: The singer, who hosts syndicated radio programme The Kim Wilde 80s Show, will appear at the Radio Days conference in Dublin next month.
Pop singer Kim Wilde, the star turn at next month's Radiodays Europe event in Dublin, isn't a fan of waffle.
"The times I have turned off the radio because someone didn't know when to shut up… A few years ago, I was doing the school run and there was so much waffle on [BBC] Radio 1, I felt like throwing myself out of the car."
Wilde, who will discuss her career and perform at the international industry conference on March 24th, has a long association with the medium, which she fondly recalls listening to as a child on long car journeys home from her nan's home in Blackpool. It is also 33 years since her breakthrough hit, Kids in America , was first played on radio. "And it was radio that broke Kids in America ."
Last December, BBC Radio 2 playlisted her song Hey Mr Snowman , taken from her Christmas album Wilde Winter Songbook , her first release in the UK since the early 1990s. "I think it was the first time a record of mine had been on a playlist probably since 1988," she says, describing herself as "chuffed" by the support. "I appreciate it more now."
Although Wilde has been back performing and releasing records in continental European markets for most of the last decade, she had become known better at home for her gardening career.
Five years ago, however, she began hosting Kim Wilde's Secret Songs on Magic 105.4 FM, and after the London station's boozy Christmas party in 2012, Wilde and her brother Ricky were filmed spreading musical cheer on the train home. The popularity of the YouTube clip (2 million-plus hits ) was partly what inspired her to record the festive album.
Meanwhile, the Magic show attracts the highest ratings in the city for its Sunday afternoon time slot, and its success has prompted the creation of the Kim Wilde 80s Show, a pre-recorded nostalgia-fest produced for syndication in the international market. Four stations, including Germany's RPR-1 and Berliner Rundfunk, have already signed up to the four-hour weekly helping of the syndicated show.
"I was approached by an independent producer and I though why not?" she says. In the 1980s she was building up her vinyl collection as well as making hits. "I feel like I have a certain entitlement to represent the Eighties both as an artist and as a record-buyer."
Spandau Ballet, Duran Duran and Soft Cell all have a place on her own "favourites" list from the decade, while she also namechecks Belinda Carlisle, Heaven 17, ABC and Nik Kershaw. The latter appears on Wilde Winter Songbook , as does Rick Astley. "I know some of the artists from the period, so I can bring that to the table as well."
Although "the whole decade can hold its head up high", Wilde says it was the beginning, when she was in her early 20s, which was the most exciting musically. "I had just left art college, and all of us were listening to New Order and Gary Numan, and Spandau Ballet brought out To Cut A Long Story Short and the Human League were there," she recalls.
Wilde says the people who send requests for '80s songs to her Magic FM show are yearning for a "feelgood factor" from when they were young and "had all their own hair". So in 20 years' time, will there be, say, Sound of the Noughties shows broadcasting throughout Europe for grown-up Millennials?
"That's a really good question. Music has really changed a lot. Back in the 80s, a lot of music was timed and cut and made for radio play. It was about getting the point of the song across and then moving on to the next three-minute song. That has changed a bit, which is not such a bad thing. I think music has to evolve."
But radio is adapting and people still love the medium, the You Came and Never Trust a Stranger singer says. "It's hard to achieve that spontaneity on TV, and that intimacy is seldom achieved on TV."
Good music radio doesn't always require good broadcasters. Her local Hertfordshire station, Jack FM, only has a couple of presenters on its roster. "The rest is kind of cobbled together, but in a really cool way," she says. "You could be listening to Bucks Fizz one moment, and Metallica the next."  Read more : irishtimes.com

(UK-Sunday 23rd February 2014)
By Richard Webber
Marty Wilde: 'I'd buy cars then sell them a few days later'
Fame & Fortune: Fifties pop star Marty Wilde struggles with online banking. But he has proved an astute investor and manager of his daughter Kim
How did your childhood influence your attitude to money?
Tremendously. I grew up in London and we didn't have much money. After the war, Dad was a bus driver and Mum a housewife. Life was basic but we got by. Emerging from that sort of upbringing taught me the value of money and not to take anything for granted.
Are you a spender or a saver?
Both. Whenever I visit London I return with stacks of new clothes. I don't own just one leather jacket, I have eight – more than I need. My wife, Joyce, tells me off for wasting money. Overall, I'm more cautious now.
What's your most treasured possession?
A Gibson J200 guitar bought in 1959. Everyone has played it, from Johnny Cash to Status Quo. I've collected many guitars during my career and they hang on my studio wall.
Has there been a time when you worried about money?
Yes. During the late Sixties and early Seventies my days as a pop idol were diminishing and for years I ended up playing clubs around the UK. We were watching our finances so I had to accept every gig offer and lost my bargaining power in terms of fees. But hard work and songwriting meant the tide gradually changed, thank goodness. Now I pick and choose when I work. But I don't think I'll ever retire because I love it too much.
Did you get pocket money as a child?
Yes, but very little because my parents couldn't afford it.
Do you remember your first paid job?
I was 15 and earned around £2 a week. After giving Mum half towards my keep, there wasn't much left – just enough for a packet of cigarettes and other bits and pieces. I worked as a messenger boy in London for import/export brokers. I didn't enjoy it but it was a start.
Has your attitude to money changed with age?
In some ways. I've always been easy-going where money is concerned. If it weren't for Joyce [who was a member of the Fifties group The Vernons Girls] I'd have blown lots when I was younger. As I've got older I've become more appreciative and careful. Plus, the way the economy has suffered in recent times makes you realise one can easily lose money.
Are you interested in pensions?
Yes. When Kim's career started [her first hit, Kids in America, reached number two in 1981] we assembled good advisers around us and among the first things we did was start pensions for the entire family. We were told to invest as much as possible over the years and that's what we've done, investing in several companies. It was a good decision.
What about shares?
We've bought shares in the past but leave that to our financial advisers. I'm not an expert but use my instincts on what will and won't be worthwhile.
How often do you meet your financial advisers?
Every three to six months. With such complicated tax legislation you need to be on the ball and that's where advisers come in.
But Joyce is very astute in business. When Kim's career started, she suggested forming our own music publishing company. I wasn't sure but she was adamant so we went ahead and established Rickim Music Publishing. Over the years it has paid dividends and continues to do well.
Another great idea of Joyce's was opening our own recording studio in Hertfordshire. I thought it was a ridiculous idea, but again I went along with it and I'm glad I did. We recorded albums for a fraction of the cost of using other commercial studios.
We sold our studio in the mid-Nineties for a good price.
How do you invest?
Property has always come up trumps for us. If anyone has spare cash, invest in bricks and mortar. We've had property for 30 years: a house in London's St John's Wood, two in Hertfordshire and a villa near Carvoeiro, Portugal. We rent them out and are pleased with the return.
We live in a beautiful Twenties Hertfordshire cottage which cost £17,500 in the Sixties. It's had its fair share of notable occupants, namely Prince Bernhard of the Netherlands during the war years and the last owner, military expert and biographer Dudley Saward.
But not all our investments have proved fruitful. Once we invested in shipping containers with a view to renting them out but it wasn't successful and lost us a few thousand.
What was your best financial decision?
When we signed Kim to RAK Records, the founder of which was producer Mickie Most, I invested in wine; it was an excellent decision.
When Kim's career took off in the early Eighties, my son, Ricky, and I were writing her songs. It was a lucrative period. Mickie owned a French vineyard and persuaded me to invest in high-quality red wine.
I visited the Wine Society and spent a five-figure sum on a selection of clarets. It was an astute investment and quadrupled in value by the time I sold in 2000, 20 years later.
And your worst financial decision?
Buying flashy cars and selling them at a great loss, particularly when I was younger. In 1959 I bought a hideously painted pink Vauxhall Victor but kept banging my knee every time I got out; I sold it two days later at a big loss. I liked American cars – especially the Ford Fairlane – but often sold them within days or months. Now, I drive two Mercedes: a white S-class and a blue 600CL coupé.
How do you prefer to pay: card, cash or cheque?
I've got into the habit of just carrying cards – such as Visa – but constantly borrow from Joyce because so many places only accept cash.
I must confess I don't know how to use a cash machine, which perhaps explains why I'm always borrowing off my wife.
Do you bank online?
Joyce takes care of that. When the financial crash happened we decided to spread our money and have accounts with a number of banks. But you've got to keep a close eye on them because they're not immune to losing your money occasionally.
Are you worried about online security?
No more than anyone else.
Do you tip?
Yes. If I receive good service I'll tip generously. Unfortunately, the British aren't always the best at serving people – unlike America.
Did you try to teach Kim about potential pitfalls in the music business?
We were a good influence for her in terms of financial and business advice. When it came to dealing with the press we didn't have to teach her anything because she was always respectful to everyone. That stood her in good stead because journalists liked her.
Lots of money can be made in the music business now. Is that good or bad?
It's great that people can earn lots of money but only if they can handle it. Sometimes earning big bucks and becoming famous causes awful problems.
Take Michael Jackson: Kim toured with him and I went along to the concerts. I felt sorry for him. He was an excellent performer but shielded totally from reality, which wasn't good.
If you can handle fame financially and mentally, great. If not, it's dangerous.
Does money make you happy?
Definitely, only a fool would say no. But you can't buy happiness, you must have it in the centre of your life to begin with.
You've been performing for 50 years. Do you still enjoy it as much?
Definitely. I started in 1957 and this year have been working with my band – the Wildcats – on a new show using completely fresh material. It's so exciting seeing audiences enjoy our music.
The fact I can be on stage making someone happy is fantastic. Mind you, sometimes I look in the mirror and wonder what people see in me, but there must be something . . . read more : telegraph.co.uk
Marty Wilde and the Wildcats are touring throughout 2014. For further details visit martywilde.com

   (Uk-Sunday 26th January 2014) :
Still in the spotlight, Marty refuses to put his feet up after nearly six decades in the business
It's been nearly 60 years since Marty Wilde first stepped into the spotlight as part of the first wave of home-grown rock and roll stars, but he's still on the road – and you can catch this amiable living legend at the Elgiva in Chesham at the end of the month.
Marty, father of 1980s chart-topper and celebrity gardener Kim, began his career way back in 1957 and during four years of frantic activity racked up a string of 13 consecutive hits, including Donna, Teenager In Love and Rubber Ball.
As part of the Larry Parnes stable of stars who included Billy Fury and Vince Eager, he found himself transformed from plain Reg Smith into a swaggering, hipshaking chart-topper.
Marty will serve up a string of songs from the period when he arrives at the Elgiva on Friday, January 31 – tickets are £19.50 available from 01494 582900 and www.elgiva.com.
The Mirror
(UK-Thursday 19th December 2013) :
Kim Wilde tells how her tipsy train trip sing-song set her on the return journey to stardom
The 80s pop star battled back from depression to reinvent herself as a TV gardener but is back on tour and has her first Christmas album out
Kim Wilde is as surprised as anyone, but her career is back with a bang at the age of 53. Her first-ever Christmas album is out now and she is currently on her first solo tour in nearly three decades.
Amazingly, it's all thanks to a drunken sing-song that ended up on YouTube. And best of all… this time she's really enjoying it.
"I feel like I'm back now," she says with a grin. "I've got a taste for it again. I didn't think I ever would and I have surprised myself, but I'm up for the challenge."
That wasn't the case in the late 80s when, after nearly a decade of hits starting with Kids In America and sales of 10 million albums, she suffered a breakdown.
Recalling her lowest point in 1988, she says she was seen as the girl who had everything while in reality she was struggling to cope.
"I felt more and more estranged from that London lifestyle, going out to restaurants, clubs and being with a lot of people," she says.
"I'd had a lot of success, sold a lot of records, had my health, a beautiful home and a great family. But I had a gaping hole in my life and didn't know how to fill it. I felt really guilty for feeling like that."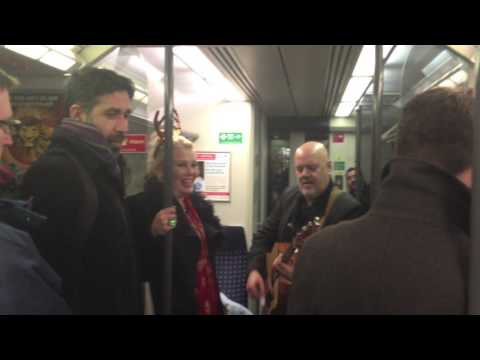 What she wanted to fill that gap was a husband and children.
"That's what I really wanted but it didn't seem to be happening," she says. "I didn't have anyone to share my life with."
Her concerned dad Marty, one of Britain's original rock and roll stars, convinced her to seek help and a doctor diagnosed depression.
"They gave me a big bag of all kinds of anti-depressants but by the time I'd got home, I'd lost the lot," she says.
"I felt it was the universe talking to me. I thought, 'Right, I'm going to have to sort this out myself.' I just started exercising and looking after myself a bit better."
Later, after meeting and marrying actor Hal Fowler when they starred together in the musical Tommy in 1996, she quit music to have children – Harry and Rose are 15 and 13 now.
Kim went to horticultural college and began a successful second career in gardening, appearing on TV thanks to her new expertise.
Then came her trip home from a Christmas party last year when she burst into song on a packed commuter train.
Slurring the words and wobbling the melody, shiny-faced Kim swayed around the carriage in a pair of sparkly reindeer antlers singing Kids In America and Rockin' Around The Christmas Tree accompanied by her brother Ricky on guitar.
A fellow passenger captured the moment and it became a YouTube sensation, scoring more than two million hits.
It could have turned into a ­humiliating disaster for Kim, who admits: "I don't think I could have been more drunk. I was absolutely ­paralytic. There was a lot of ­difficulty talking that night. The words sound great in your head but when they start coming out of your mouth they all tumble over each other.
"It's hands-down the most humiliating and embarrassing aspect of it all."
But the humour of the moment and the way Kim laughed it off helped turn her drunken jape into a big career comeback.
"It's something that potentially could have been incredibly negative but I have grabbed hold of it by the antlers and made something very positive," she says.
"I do believe that's sort of how I live my life. I'm good at taking negative situations and turning them around. Maybe the Christmas angel was talking to me."
As we meet at London's Langham Hotel, Kim is all trademark red lips, kohled eyes and stylishly messy peroxide hairdo.
She's full of Christmas cheer too – there will be no impromptu singing today but she is basking in her career revival.
"The reaction has been really ­overwhelming, warm and fantastic," she tells me. It has also helped her to re-evaluate her early success. "I was so young then" she explains. "Now I see it was much more amazing than I probably realised."
She's grateful her depression lasted only six months. "A lot of people live with that kind of anxiety their whole life. I was let off lightly," she says.
To promote her new album Wilde Winter Songbook, which features fellow 1980s star Rick Astley and guest spots for her dad and husband, Kim takes the mickey out of her new fame with a video for Rockin' Around The Christmas Tree. She even invited the woman who filmed it to join in.
Now she'd love to duet with another star from her past – Adam Ant, who she dated at the height of their careers
"He took me to some swanky restaurants," she fondly recalls.
"I thought he was fantastic and I think he thought the same way about me. Sometimes that chemistry between people either happens or it doesn't and in our case it didn't happen in the way we needed to be together. It's still a lovely memory though."
Adam has also battled depression and made his own comeback in recent years.
Kim says: "I'm really glad. The music has revived him and healed him a lot. I love watching him do well.
"I sometimes fantasise we'll do a project or show together. You never know – it might happen."
Kim had the most chart hits of any UK female solo artist in the 80s but it takes more than that to impress son Harry, who plays guitar in rock band Blighty inc.
"He couldn't be less interested," she says. "They rock out. They're somewhere else with music but I love it all too."
Rose has also inherited a talent for music and is writing her own songs.
Kim says: "We sing all the time. I teach her harmonies like my dad did with me and my brother."
The family will spend Christmas with her parents in Hertfordshire – so is there no chance that we'll be treated to Drunk On A Train, Part 2?
"I'm not saying it won't happen again this Christmas at some point – but probably not on a train or in public," she says with a giggle.
"I'm sure I'll neck a few champagne cocktails, but hopefully in the safety of my parents house after having eaten a nice big Christmas dinner."
Check out all the latest News, Sport & Celeb gossip at Mirror.co.uk http://www.mirror.co.uk/tv/tv-news/kim-wilde-tells-how-tipsy-2941830#ixzz2ntieohzo
Follow us: @DailyMirror on Twitter | DailyMirror on Facebook
The Express
(UK-Sunday 8th December 2013) :

Singer Kim Wilde: I dip myself in cold water every morning to get my blood rushing
NEVER mind those 80s crimes of fashion – this rock chick has gone back to black
Kim, 53, shot to fame in 1981 with her hit single Kids in America. Over the years she has released 13 studio albums and toured with Michael Jackson and David Bowie. She lives in Hertfordshire with her husband – actor Hal Fowler – and their two children Harry, 15, and Rose, 13.How would you describe your style? Rock chick. I like comfort but not at the expense of style – and I don't do mumsy.What colours and shapes suit you best? Red and blue look good on me but mostly I stick to black. I have every conceivable style in black and I like to mix textures to keep it interesting. My colour mostly comes from make-up and accessories. I like a fitted shape on my bottom half and any shape that reduces the appearance of my chest.Has your style changed much over the years? I think I've grown into it. I'm much more comfortable with myself than I used to be, and I know how to make the most of my shape now. I get it right more often these days than in the 80s – I never had a natural sense of style like some others did.What is your favourite fashion era? I love the styles from the Bette Davis movies of the 40s. The clothes were beautifully made and glamorous without being overtly sexy.Who are your style icons? When I was younger, Debbie Harry and Paula Yates were big style icons for me.Do you own more high street or designer? I'm a high-street girl. Almost everything I own is from the high street, including jewellery.
What is your favourite high-street store? Warehouse is good at the moment, and Wolford is my go-to store for basics. You have to spend money on some things to get good quality – bras, for example – but generally I'm not really interested in spending a lot of money on fashion. I'd rather buy stuff for the garden.Do you have any favourite designers? No – I find it hard to relate to the stick-thin models on the catwalks.What has been your favourite stage outfit? I really love what I wear now. I usually wear J Brand jeans, wedges and waistcoats – those hide a multitude of sins.And your worst? Not that many years ago, I was dressed in a pillar-box red trouser suit for German television. I looked terrible.Do you own anything vintage? There's a great shop in St Albans called Fleetville Vintage Emporium that I go to sometimes. I wore a lot of vintage clothes in the 80s but it wasn't called "vintage" then – it was called "buying clothes on the cheap from Oxfam".
What is your best beauty secret? I've inherited good skin from my mother but I've noticed a marked improvement since using Dr Hauschka products. I also dip myself into cold water every morning to get my blood rushing. It's horrible at first but you get used to it. And I'll never leave the house without an eyebrow pencil and red lipstick.How much money do you spend on clothes each month? Hardly anything. Every three or four months, I'll go shopping with my daughter Rose, but it's more as a mother-daughter day out. I feel like I've got most of the pieces I need.Are you a hoarder or do you clear out your wardrobe each season?  do keep things, using the excuse that I'll give them to my daughter one day. But I was running out of space, so recently I had to be strict and make myself throw out anything I hadn't worn for years or that made me look mumsy.How many shoes and handbags do you own? About six pairs that I actually wear – a mix of boots, stilettos and shoes for home. And I've only got one handbag – they don't really interest me.Kim's album Wilde Winter Songbook is out now. Her live dates are on kimwilde.com and tickets are available from ticketweb.co.uk.

Read more : express.co.uk
Hello Magazine (UK-Monday 9th December 2013) :

  Inviting us into her stunning 16th-century barn conversion, Kim Wilde and her husband Hal tell what Christmas means to her and what it'll be a record yuletide this year.
"I thought I'd never sing "Rockin'around the Christmas tree" again. Now look at me – I'm more confident than I was at 21 and am having fun".
With multicoloured fairy lights twinkling around a vintage dresser and a gilded reindeer hanging on the wall, Christmas has come early for singer Kim Wilde – but then, she does have two reasons to celebrate. "I've always been a huge fan of Christmas," she tells hello! in anexclusive interview and photoshoot at her stunning family home, a 16th-century converted barn in Hertfordshire."This year I will be raising my glass to an achievement I've been waiting for all my life – the release of my first Christmas album. I'm also about to embark on my first solo tour of the UK in 25 years." Kim's yuletide-themed CD, Wilde Winter Songbook, includes well-loved
songs such as Winter Wonderland, Have Yourself a Merry Little Christmas and Rockin' Around the Christmas Tree– a number with special resonance for Kim. It's a family affair, featuring original ballads co-written with her
brother Ricky, festive duets with her dad Marty and husband Hal Fowler and backing vocals from their 13-year-old daughter Rose. Friends and fellow stars from the 1980s Rick Astley and Nik Kershaw also add their vocal talents.
"The best Christmas present Icould wish for is that I'm spending it with my family," says Kim, 53,who also has son Harry, 15, with Hal, her classical actor husband of 17 years. "My other wish is for my album to find its way into the
hearts of the nation."
Read more : Hello Magazine, 9th December 2013 issue, available now.

The Independent (UK-Sunday 1st December 2013) :
Kim Wilde: The pop-singer-turned-gardener-turned-pop-singer talks Elvis, trees and drunken singalongs. (by Adam Jacques)
I was profoundly affected by music from a very young age As a toddler I used to sit and weep every time Coronation Street came on TV ; it had such a sad theme tune that it broke my heart every time. Music replaced god as the centre of our belief system While some families had church on a Sunday, we had Elvis. Dad [the rock'n'roller Marty Wilde] was always playing the guitar at home, and music made life so much better both materially and spiritually for us. You don't do kids any favours wrapping them up in cotton wool After I left art college, my mum said to me, "If you can't get a job, you'll have to go on the dole; we're not supporting you." It's a sensible conversation more parents should have with their kids. She marched me down to the job centre and they lined me up my dream job, at a record shop. But then a few weeks later "Kids in America" hit the charts… Any artist worth their salt writes their own songs But "Kids in America" [which peaked at number two in the UK, in 1981] was written by my brother and father. So I had to get my head around having my fate being carved for me by them. I felt I'd finally earnt my stripes when I became a writer, on my album Close, in 1988, which had several big hits [including "You Came"; the album, her sixth, was Wilde's biggest-selling to date]. I don't miss the 1980s That period was full of life, but growing up in the public, single, was all a bit too much really. I'm really having much more fun now: I have a husband, great kids and a life of singing, music and gardening; I'm doing what I want to do. I did irritate a handful of people in the process of becoming a gardener Some in the industry felt I was just mucking around and not taking it seriously. At the time, garden design was being hailed as the new rock'n'roll by the media, because of the success of gardening programmes. Certain individuals didn't realise the profound passion I felt. [Wilde not only went on to present several gardening shows, she also won a Gold Medal in 2005 for her garden at the Chelsea Flower show.] They were just jealous, mealy-mouthed characters. Winter is an exciting time You get to see the form of trees: you see texture, shapes and shadows. In a winter garden, all the energy goes underground; buds forming ready to burst in spring: I can feel all that energy underneath the surface and it's exciting. I was mortified when my drunken rendition of 'Kids in America' appeared on YouTube [The filming of Wilde's impromptu performance on a Tube train last December became the biggest trending video on Twitter.] I was with my brother, on my way home after some drinks, and I just started singing. When I woke up the next day it'd all kicked off on Twitter and I thought, "Whatever career I have right now, I probably buried it." What amazed me was that people thought it was fun and sweet and it's made me realise that the public have more time for me than I thought. I cramp my son's style He's 15 and in a four-piece band; it's called Blighty Inc and they're already bloody good. But he discourages me from going to his gigs: as a teen you think about making your own identity away from your parents and I look at my own teenage children reacting to me in a way that I initially did to my father's success: my son has a particular take on what I do musically, which I won't share! Kim Wilde, 53, is a English pop singer. Her new album, 'Wilde Winter Songbook', is out now. Her UK solo tour runs from 18-21 December; for details: kimwilde.com   read more here : independent.co.uk